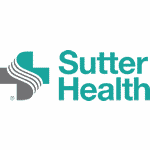 Job Description
Position Overview:

Sutter Gould Medical Foundation (SGMF)is a non-profit, multi-specialty health care organization affiliated with Sutter Health. Based in Modesto, SGMF provides quality medical care, health education and research activities in a five-county area. SGMF's medical staff includes family practitioners, internists and pediatricians, as well as a range of specialist physicians. Services include imaging, nuclear medicine, a health library, health education programs, occupational medicine, diabetes education, nutrition counseling, infertility counseling, and weight management.
Incumbent will be required to perform all routine radiographic examinations such as head, chest, extremities, and abdominal studies. Effectively instructs the patient during procedures and ensures that patient care is fully supported by expeditiously releasing patients upon completion of their imaging exam. Sets up x-ray room and practices sterile technique to prevent cross-contamination. Secures and returns supplies.  The technologist performs various special diagnostic procedures such as GI series, barium and air contrast barium enemas, arthrograms, hysterosalpingograms, and voiding cystourethrograms in addition to many other diagnostic procedures, which vary in complexity.  Utilizes quality control techniques and assists in quality assurance programs. Monitors the equipment weekly for proper operation and records the QC results. Enters and retrieves specific patient data in the computer system.
Qualifications:

MINIMUM POSITION REQUIREMENTS:
Education/ Licensure:             
Must have a current license as a registered technologist with the American Registry of Radiologic Technology (ARRT).
Current licensure as a Certified Radiology Technologist (CRT) from the State of California is required. A new graduate, who has obtained ARRT registry, maybe hired and show proof of CRT status within 90 days of hire.
Required to obtain a fluoroscopy permit within 1 year of hire.
Graduate of a JRCERT approved or accredited school of Radiology Technology.
Current BLS for Healthcare Providers card is required.
Experience:
 Radiology Technologist experience preferred, new graduates are welcome.
 Ambulatory healthcare experience preferred.
 Experience with CR, DR, PACs, and equipment from a wide variety of manufactures is desirable.
Knowledge: 
Must be knowledgeable of technical factors and radiographic views.
Knowledge of age-specific criteria for population served is required
Special Skills/Equipment:       
The individual must possess the ability to perform a variety of technical procedures that require independent judgment, ingenuity and initiative to effectively and efficiently complete all imaging referrals.

Must be able to organize work assignments, maintain accurate and complete records.

Able to maintain a high degree of accuracy in procedural detail.

Operates equipment in an appropriate manner, identifies problems and makes modifications, and ensures specific requirements and responsibilities of each procedure performed are met..
Organization:Sutter Gould Medical Foundation
Employee Status: Regular
Benefits: No
Position Status: Non-Exempt
Union: No
Job Shift: Day/Evening
Shift Hours:8 Hour Shift
Days of the Week Scheduled:Monday-Friday
Weekend Requirements: Saturday-Sunday
Schedule: Per Diem
Hrs Per 2wk Pay Period:Per Diem
Applications Accepted:All Applications Accepted
Other jobs you may like
LAS VEGAS, Nevada, United States