About Our Company
allnurses Jobs is a jobs listing site for nurses looking for work.
We specialize in NURSING jobs. Our goal is to simplify how nurses find their dream job.
Together with our parent company, allnurses.com, we can help you reach over 1 million nurses – across allnurses.com,  email, and our social channels.
If you believe your jobs are a great fit for our audience then we want to work with you. Our goal is to build a long-lasting relationship.
For Job Seekers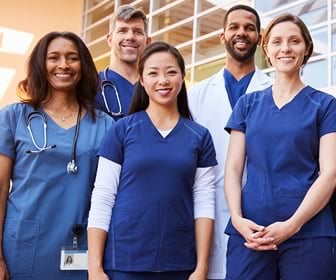 We know you are busy on allnurses.com so we made our search function lightning fast. You can search by:
Search by Keyword
Search by Employer
Search by Location
and more
You can also create Job Alerts. With Job Alerts, you tell us your criteria (filters)  and we will send an email of available jobs per day, week, or month.
For Employers
If you want to increase the number of applies as well as brand awareness than contact us today. We want to work with you.
We are in a unique position where we can promote your jobs (and company) to over 1 million nurses. We offer custom packages that included email, eblasts, social, banner advertisement, and more.
We want to help you WIN.
Our sales team is available for questions. You can call us directly at (612) 260-2699.