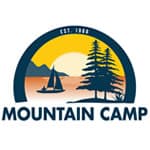 Job Description
Mountain Camp is seeking a Camp Nurse position from 6/10-7/24, with the possibility of longer or shorter contracts. You can view our program dates here: https://mountaincamp.com/dates-rates/
$1200/week or work-in-trade for camper tuition  (1st camper: 100% off, 2nd camper: 50% off, additional campers: 25% off)
Private cabin and all meals are provided
Explore the El Dorado National Forest and enjoy our beautiful mountain lake in your off time!
This position is responsible for overseeing the health and wellness of campers and staff. The Healthcare Staff work within a team of 3 providers who share responsibilities at camp 24/7, to ensure care at all times of day or nigh The Healthcare Staff dispenses all medications at camp, treats all medical needs, is responsible for any specialized health plans or regimens for campers and staff, and assists with COVID testing and other protocols.
Preferred Certifications: RN or NP with pediatric experience.
Primary Responsibilities:
1) Treatment of all medical needs at camp
a. Check in all campers on check-in day
b. Share responsibility for around the clock treatment of all medical needs of campers and staff, including sleeping overnight in the infirmary as scheduled (usually 2-3 days per week).
c. Communicate with staff regarding any medical or other health concerns of campers (including: meds, sunburn, chapped lips, etc.)
d. Communicate with parents concerning the medical care of their children when necessary
e. Refer to higher levels of care when necessary and coordinate with doctor's office, clinic, or hospital in regards to that care as needed. Communicate with directors and parents as necessary. Accompany campers out of camp when referred to urgent care or ED. Drive as needed.
2) Dispense all medications at camp
a. Collect all camper medication on check-in day and document
b. Work with counselors to ensure that all campers receive their medications as necessary, and document
c. Return to campers or properly dispose of all unused medications at the end of each session.
3) Basic health care
a. Perform regular checks of groups of campers to ensure healthy skin hygiene, hydration, and meeting of basic needs
b. Distribute skin care supplies, water etc. as necessary for campers to self administer
4) Manage Infirmary
a. Monitor inventory of Infirmary and communicate with Directors regarding ordering supplies
b. Organize and maintain cleanliness of Infirmary
5) Clean Cabin Award Program
a. Conduct clean cabin inspections daily between 9am and 12noon
b. Record and post scores for clean cabin award
c. Tabulate results and give out clean cabin awards at the end of each session (get clean cabin awards from a director)
If interested, please email dave@mountaincamp.com or apply on our website here: staff/apply-now/
Other jobs you may like