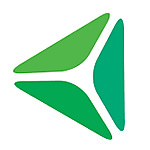 Job Detail
Job Description
ProMedica provides a range of services, including skilled nursing care, assisted living, post-acute medical and rehabilitation care, hospice care, home health care and rehabilitation therapy.  ProMedica Home Health Care is currently searching for a less than part-time RN to support our home health patients in the Ann Arbor area.  Flexible schedule and supportive team! 
The RN – Registered Visit Nurse (home care) position is a nurse who administers skilled nursing care to clients requiring professional nursing services in their homes and teaches/supervises the family and other members of the nursing team. These services are performed in accordance with the physician's orders and under the direction and supervision of the Clinical
Manager and the Case Manager.
RN – Registered Visit Nurse Responsibilities:
Administers nursing care according to the patient's plan of care plan and needs
Care for multiple patients throughout the day in their individual home environments
Teach the patient and/or family members about new diagnosis, care, and support skills
Communicates regularly with RN Case Managers, Supervisors, and the Care Team
Coordinates and delivers nursing care to patients and families.
Assesses & evaluates patient's level of care, needs and requirements.
Assesses the patient's response to the Plan of Care and recommends changes as needed.
Evaluates Outcomes of Care.
Supervises LPN/LVNs, home health aides and paraprofessionals providing services to the patient according to
regulatory guidelines
RN – Registered Nurse Rewards:
Receive unparalleled training
Competitive pay
Unlimited growth opportunities in a variety of roles or locations
Be a part of the team leading the nation in healthcare while having fulfilling work with a purpose!
4421 – ProMedica Home Health Care – Ann Arbor, MI – Serving Ann Arbor
Other jobs you may like