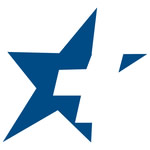 Job Description
Responsibilities
The Revenue Cycle Specialist plays a pivotal role in working with IPM Market Leadership to drive consistency in 'front-end' workflows and business processes that will help the Market maximize revenue along with enhanced patient satisfaction. The Revenue Cycle Specialist is an extension of the IPM Central Billing Office (CBO) but is embedded in the IPM Market to assist with specific tasks that will enhance the overall revenue cycle continuum. The Revenue Cycle Specialist strives to improve and accelerate revenue cycle processes to achieve higher productivity, faster payments, decreased rework and improved patient service by working with leadership and staff to promote best practices throughout IPM. Specific workflows will be trained and enforced along with daily/weekly/monthly metrics to help determine the overall "health" of the [front end] revenue cycle. Metrics such as eligibility verification, registration accuracy, encounters without charges, charge lag, denials, and TOS/NTOS collections will be captured, shared and trended. The Revenue Cycle Specialist is a visible presence in each IPM Market and they work closely with each other as well as the IPM CBO to ensure consistency in process and best practice across all of IPM.
Acts as a liaison between the Central Billing Office (CBO) and the practices on front-end billing operations, reimbursement trends and basic training needs. Meets with each practice (leadership) at least monthly to review month-end reports. Recommends enhancements and implements action plans in collaboration with practice management to improve cash collections, reduce charge lag, improve registration accuracy and decrease front-end denials.

Monitors daily/weekly/monthly performance of front-end billing functions/tasks to ensure compliance with revenue related goals. Escalates any negative trends to the appropriate staff. Discusses trends with local leadership to help identify root causes and collaboratively develops action plans to improve results.

Proactively identifies, troubleshoots and resolves front-end revenue relates issues or barriers to maximizing revenue. Listens to feedback and recommendations from the practices and champions change to existing workflows and system processes on behalf of all IPM Markets. Lobbies and advocates on behalf of the practices to improve communication, team work and overall results. Actively participates in CBO meetings to share market-based initiatives, best practices and barriers so that issues are communicated and resolved in a holistic approach versus silos.

Responsible for facilitating/onboarding specific revenue cycle processes in new IPM practices as well as IPM practice leadership. Participates in pre-acquisition meetings to ensure revenue cycle processes are addressed. Provides any needed support during the acclimation period. Actively participates in any post go-live meetings.

Works collaboratively with the EMR Specialists to ensure consistent and coherent processes that involve charge capture within the EMR and the impact to charges transferring to the practice management system. Assists (along with the CBO) with resolving suspended charges when caused by 'front-end' or EMR related issues.

Other duties as assigned
Qualifications
Knowledge:   Healthcare (professional) billing, broad knowledge of CPT/ICD-10 coding, claim submission requirements and other related industry terminology and practical use. Knowledge of registration data requirements and health plan payors   Thorough understanding of the revenue cycle and how the various components work together.
Skills:   Strong orientation to customer service. Excellent verbal/written communication skills. Strong presentation skills. Ability to work well under pressure.   Results oriented with a proven track record of accomplishing tasks, multi-tasking, deadline oriented and being responsive.   Project Management. Strong interpersonal and organization skills. Strong computer literacy skills.
Work experience: Experience (3-5 years minimum) working in a healthcare (professional) billing, health insurance or equivalent operations work environment. Work experience in a client facing position, project management experience and/or customer service highly desirable.  
Education: Associates Degree or approved equivalent combination of coursework and related experience or extensive related experience is required. Bachelor's degree preferred.
License or Registration Requirements:   N/A
Travel Requirements:   Local travel to Market based practices required (minimum 75% of the time).
EEO Statement
All UHS subsidiaries are committed to providing an environment of mutual respect where equal employment opportunities are available to all applicants and teammates. UHS subsidiaries are equal opportunity employers and as such, openly support and fully commit to recruitment, selection, placement, promotion and compensation of individuals without regard to race, color, religion, age, sex (including pregnancy, gender identity, and sexual orientation), genetic information, national origin, disability status, protected veteran status or any other characteristic protected by federal, state or local laws.
We believe that diversity and inclusion among our teammates is critical to our success.
Notice
At UHS and all our subsidiaries, our Human Resources departments and recruiters are here to help prospective candidates by matching skillset and experience with the best possible career path at UHS and our subsidiaries.  We take pride in creating a highly efficient and best in class candidate experience. During the recruitment process, no recruiter or employee will request financial or personal information (Social Security Number, credit card or bank information, etc.) from you via email. The recruiters will not email you from a public webmail client like Hotmail, Gmail, Yahoo Mail, etc. If you are suspicious of a job posting or job-related email mentioning UHS or its subsidiaries, let us know by contacting us at: https://uhs.alertline.com or 1-800-852-3449.
Other jobs you may like
LAS VEGAS, Nevada, United States