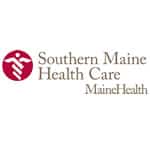 Job Detail
Job Description
Biddeford, ME
Full Time – Night Shift
For a limited time MaineHealth is offering sign on bonuses for Registered Nurses: New Grad RNs with 0-1 year of experience: $5,000 (full time), Registered Nurses with 1-3 years of experience: $10,000 (full time), and Registered Nurses with more than 3 years of experience: $20,000 (full time)!
Eligible candidates are hired into a Full or Part time RN position. Bonus amount prorated for Part time hires, per diem hires are ineligible.
Current MaineHealth member employees are ineligible; former MaineHealth Members are ineligible until greater than 6 months separation from employment.
The Surgical Short Stay Unit at SMHC is a fast-paced unit within Surgical Services providing specialized post-op care for short-stay (1 night) patients. This is an exciting opportunity to work as a small team to grow this new unit. To be successful in this busy unit, the nurse must have excellent assessment skills, follow evidence-based pathways and be able to effectively communicate with an interdisciplinary team for best patient outcomes and experience. This unit is open Monday through Friday and each shift is worked under the supervision of a shift leader/charge RN. This is (3) 12h night shifts with no weekends or major holidays. Medical / Surgical experience is strongly preferred
The health care work force of the future should have the knowledge and skills to provide patient-centered, community-focused, cost-effective, clinically-effective, coordinated care.  To do these things successfully, the work force must be competent, flexible, and adaptive to changes in health care delivery and technology.  The Registered Nurse is responsible for performance of complex, individualized, family oriented nursing care in accordance with policies and procedures under the direct supervision of a charge/shift leader RN. 
Requirements:
Current licensure from the Maine State Board of Nursing as an R.N. required. BSN preferred. BLS and ability to perform CPR required. ACLS preferred.
Minimum of one year's acute care experience as an R.N. preferred.
To learn more and to apply, please visit: https://www.careersatmainehealth.org/jobs/1074205-registered-nurse-rn-short-stay-unit
About Southern Maine Health Care:
The award-winning Southern Maine Health Care (SMHC) system includes a multi-specialty physician group and a full-service medical center in Biddeford (including a special care unit and York County's only inpatient mental health unit). Located in York County, Maine, our system provides emergency care, surgical services, and diagnostic and therapy services at SMHC's Biddeford Medical Center, as well as
Walk-In Care centers, a birthing suite, cancer care, pain management, centers for breast care and sleep disorders, eldercare services, rehabilitation programs, preventive/wellness services, community education and support programs.
At Southern Maine Health Care, you'll find the best of both worlds: the friendliness and natural beauty of southern Maine, and the opportunity to work with the best resources and technology healthcare has to offer. Our organization and staff play an integral role in improving the health of the people in the communities we serve, through volunteerism and outreach programs. As a member of the MaineHealth system, SMHC offers a breadth and depth of services, facilities and training that provide opportunities for both personal and professional growth.
MaineHealth values diversity and is an Equal Opportunity/Affirmative Action employer. Federal and state laws prohibit discrimination in employment because of race, color, national origin, religion, age, sex, sexual orientation, disability or veteran status.
Other jobs you may like