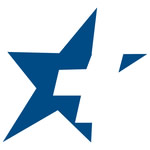 Job Description
Responsibilities
"Valley Hospital is a private 122 bed psychiatric hospital specializing in mental health care and chemical dependency. Valley Hospital is built on three core principles, outstanding care, compassionate people and unparalleled service.
One of the most rewarding aspects of working as a Registered Nurse is (RN) is providing outstanding care, comfort and compassion to the patients and families. Valley Hospital has a challenging and rewarding work environment. Valley Hospital is seeking a dynamic and talented Full Time Day Shift Registered Nurses (RN) to join our team!
Valley Hospital is offering a 17K Sign-on Bonus for this position
Registered Nurse (RN) Day Shift Opportunity 7:00 am-7:30pm (Self-Scheduling)
The Registered Nurse (R.N.) is a registered professional nurse who prescribes, coordinates, and evaluates patient care through collaborative efforts with health team members in accordance with the nursing process and the standards of care and practices.  The Registered Nurse (RN) documents and reassesses any significant changes in the patient's condition in compliance with facility policy. The RN completes and report acuities to supervisor for the next shifts staffing levels. 
Benefit Highlights:
UHS is Challenging and rewarding work environment
Growth and development opportunities within UHS and its subsidiaries
Competitive Compensation
Excellent Medical, Dental, Vision and Prescription Drug Plan
401k plan with company match
Generous Paid Time
Qualifications
Education: Graduate from an accredited program of professional nursing required; Bachelor's Degree preferred.   
Experience:  A minimum of three (3) years experience in a psychiatric health-care facility preferred.
Licensure: Currently licensed to practice by the Arizona State Board of Nursing.
Additional Requirements: Must pass a medication administration exam before administering medications.  CPR certification upon hire. 
Successful completion of (SAMA) including restraint and seclusion policies, within 30 days of employment, and prior to assisting in restraining procedures.
EEO Statement
All UHS subsidiaries are committed to providing an environment of mutual respect where equal employment opportunities are available to all applicants and teammates. UHS subsidiaries are equal opportunity employers and as such, openly support and fully commit to recruitment, selection, placement, promotion and compensation of individuals without regard to race, color, religion, age, sex (including pregnancy, gender identity, and sexual orientation), genetic information, national origin, disability status, protected veteran status or any other characteristic protected by federal, state or local laws.
We believe that diversity and inclusion among our teammates is critical to our success.
Notice
At UHS and all our subsidiaries, our Human Resources departments and recruiters are here to help prospective candidates by matching skillset and experience with the best possible career path at UHS and our subsidiaries.  We take pride in creating a highly efficient and best in class candidate experience. During the recruitment process, no recruiter or employee will request financial or personal information (Social Security Number, credit card or bank information, etc.) from you via email. The recruiters will not email you from a public webmail client like Hotmail, Gmail, Yahoo Mail, etc. If you are suspicious of a job posting or job-related email mentioning UHS or its subsidiaries, let us know by contacting us at: https://uhs.alertline.com or 1-800-852-3449."
Other jobs you may like
LAS VEGAS, Nevada, United States