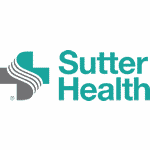 Job Description
Position Overview:
California Pacific Medical Center. Hands-on Healing.
At San Francisco's California Pacific Medical Center we deliver personal, hands-on care to every single patient, every single day. As one of California's largest private, community-based, not-for-profit, teaching medical centers, we research the most up-to-date treatments, hire the most qualified individuals, and practice the most modern, innovative medicine available. We deliver the highest quality expert care, with kindness and compassion, in acute, post-acute and outpatient services, as well as preventive and complementary medicine. We also provide disease counseling, family support and wellness treatments. Throughout the entire organization, every member of the CPMC team is committed to giving our patients the individual, hands-on attention they deserve. Every hand plays a part, and every hand has the power to change a life.www.cpmc.org
PRIMARY PURPOSE: Under the general direction of the Supervisor and / or Manager of Patient Registration Services, this position is responsible for collecting and entering patient demographic and insurance information into the medical center's registration computer system. 
Qualifications:
Knowledge
Employees performing this job function must have the following:
·     High-level knowledge of Government regulations and requirements, managed care contracts and third party requirements.
·     Demonstrated knowledge of the PRS and medical office / hospital admission processes.
·     Basic knowledge of medical terminology
Skills and Abilities
Employees performing this job function must have the following:
·     Excellent English communication skills in both written and verbal formats.
·     General understanding of Patient Registration Systems
·     Completed a minimum of the Microsoft Level 1 classes in Outlook™, or be able to pass the PFS proficiency exam – level 1.
·     Ability to identify patients that may need financial assistance and make referrals to appropriate resources.
Experience
Employees performing this function must have the following:
·     High school diploma or GED.
·     One year of prior hospital or medical registration experience
·     Must be able to interview patients / family to obtain the required patient and guarantor demographic and insurance information.
·     Must be able to accurately and efficiently enter this information into the Patient Registration system.
Organization:California Pacific Medical Center
Employee Status: Regular
Employee Referral Bonus: No
Benefits: No
Position Status: Non-Exempt
Union: Yes
Job Shift: Variable
Shift Hours:8 Hour Shift
Days of the Week Scheduled:Varied Days
Weekend Requirements: Rotating
Schedule: Per Diem
Hrs Per 2wk Pay Period:Per Diem
Applications Accepted:All Applications Accepted