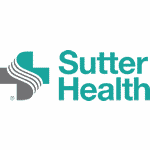 Job Description
Organization:
CPMC-California Pacific Med Center
Position Overview: 
Under the supervision of the EHS Nurse Practitioner/Manager and within the LVN scope of practice, the Licensed Vocational Nurse provides nursing care/health education and guidance for Hospital, Foundation employees, volunteers and other designated groups through a program that includes first aid, care, and assistance to employees who become ill or are injured at work; monitoring of employee, volunteer health to protect patients and employees, prevent accidents and illness; and works with the respective medical provider in implementing & conducting medical surveillance of employee health requirements for physicians and staff to prevent the spread of communicable diseases. As a clinician, the LVN delivers care within the scope of the California Nurse Practice Act. Works in a cooperative manner with the medical directors, regional manager, nurse practitioner and team members to assess, plan and evaluate patient services.
Job Description:
EDUCATION
Other: Graduate of an accredited school of Vocational Nursing, required.
CERTIFICATION & LICENSURE
LVN-Licensed Vocational Nurse, required.
BLS-Basic Life Support Healthcare Provider, required.
Certified Phlebotomy Technician, Level I, preferred.
Certification in pulmonary function testing, preferred.
Audiometry, preferred.
Certification in urine drug screen collection, preferred.
Certification in breathe alcohol testing, preferred.
EXPERIENCE TYPICALLY ACQUIRED IN
3-5 Years recent experience as an LVN in a healthcare setting, required.
Experience as an LVN in Occupational Medicine/Employee Health, preferred.
Compliance or Infection Control experience, preferred.
License/Certifications:
BLS-Basic Life Support Healthcare Provider – American Heart Association, LVN-Licensed Vocational Nurse – California Department of Consumer Affairs
Education:
High School Diploma (Required)
Job Shift:
Days
Schedule:
Full Time
Shift Hours:
8
Days of the Week:
Friday, Monday, Thursday, Tuesday, Wednesday
Weekend Requirements:
None
Benefits:
Yes
Unions:
No
Position Status:
Non-Exempt
Weekly Hours:
40
Employee Status:
Regular
Number of Openings:
1
Sutter Health Affiliates are equal opportunity employers EOE/M/F/Disability/Veterans.
Other jobs you may like