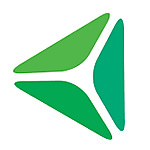 Job Detail
Job Description
ProMedica Senior Care, formerly HCR ManorCare, is one of the leading providers of Hospice, Home Care, Skilled Nursing, Memory Care, Palliative Care, and Assisted and Independent Living. Heartland, ManorCare, and Arden Courts are now part of the ProMedica family of services. The home health and hospice, skilled nursing, and rehabilitation services you know us for are now part of an integrated health and well being organization.
The Liaison RN is responsible for providing the consistency and predictability necessary to transition a patient's care between care settings or levels of care within a care setting in a timely fashion. Once a referral has been made to Heartland, the Liaison RN coordinates the care transition for patients requiring the services of any of the products offered in that market including hospice, home care, infusion and IPU services as applicable. The role may include explaining benefits, assessing eligibility, completing part or all of the admission process and providing daily GIP visit services. The Liaison RN partners with the sales team to develop and maintain referral source relationships.
In return for your expertise, you'll enjoy excellent training, industry-leading benefits and unlimited opportunities to learn and grow. Be a part of the team leading the nation in healthcare.
4761- ProMedica Hospice – Eau Claire Office
Other jobs you may like
Monroeville, Pennsylvania, United States