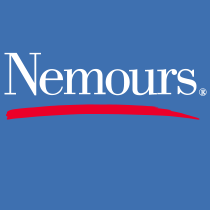 Job Detail
Job Description
As one of the nation's leading pediatric health care systems, Nemours is committed to providing all children with their best chance to grow up healthy. We offer integrated, family-centered care to more than 300,000 children each year in our pediatric hospitals, specialty clinics and primary care practices in Delaware, Florida, Maryland, New Jersey and Pennsylvania. Nemours strives to ensure a healthier tomorrow for all children – even those who may never enter our doors – through our world-changing research, education and advocacy efforts. At Nemours, our Associates help us deliver on the promise we make to every family we have the privilege of serving: to treat their child as if they were our own.
Nemours is seeking a Human Resources Business Partner (Full-Time) to join our Nemours Children's Hospital team in Orlando, Florida.
The Human Resources Business Partner provides HR consulting to assigned business units on HR matters. Partners with leaders to prepare the workforce for high performance. Diagnoses and solves barriers to organizational effectiveness and high performance. Takes proactive steps to promote Associate engagement. Addresses employee relations matters promptly and impartially. Serves as a resource/consultant to management ensuring HR policies and procedures are clear and applied fairly and consistently. As an HR Business Partner, you will collaborate with our Talent Development team to advance desired Nemours culture and improve Associate capability through 1:1 coaching, workshops, and a variety of individual and team development activities.
Primary Responsibilities
Serves as a strategic business partner to assigned business units or regions, providing consultation and solutions on a variety of HR related matters.
Provides effective support to assigned clients in an advisory capacity on strategic and tactical HR related matters and current HR trends.
Performs all aspects of the HR function with concentration in employee development, compensation, performance management, succession planning, policy interpretation, employee relations, and change management.
Seeks out subject matter expertise as needed.
Identifies opportunities for learning and skills acquisitions that will have direct benefit to assigned location/function.
Correctly applies knowledge of HR laws, rules, regulations, case law, principles, and practices to employee conduct, performance, and dispute resolution.
Conducts investigations and handles employee relations issues including recommendations and implementation of corrective actions.
Responsible for the day-to-day application, communication, and implementation of HR policies and programs at the business unit level.
Champions efforts to promote Associate engagement.
Provide change management expertise to all levels of leadership during critical or large scale organizational change endeavors.
Develops and delivers educational and team development programs.
Works closely with the Talent Development department on the development of appropriate programs.
Assists in implementing a broad range of organization development programs for all levels of employees regarding talent development, succession planning, career paths and team and leadership development.
Consults with divisional leaders and partners with Organizational Development staff to plan, develop, implement and administer talent development and change management programs that achieve strategic business goals.
Conducts thorough needs assessments to design team development interventions.
Continuously enhances expertise in the deployment of organizational development tools and processes, including, multi-rater feedback assessments, team assessments, formal development planning and coaching. Plan and execute organization change and talent projects, progress evaluation, benchmarking, tracking, metrics and reporting working with senior level sponsors and stakeholders on strategically important initiatives.
Serve as people expert on cross-functional operations teams doing process excellence, organization design, organizational readiness and similar initiatives.
Additional Responsibilities
Supports the enterprise HR team by gathering feedback, leading/participating on project teams, developing programs and tools to meet the regional needs.
Collaborates with other HR divisions on development and delivery of HR policies, practices, and procedures.
Performance Skills
Demonstrates thorough understanding of HR laws and regulations.
Demonstrates ability to solve difficult problems with effective solutions; probes all appropriate sources for answers; can see underlying or hidden problems or patterns; effectively utilizes factual and intuitive analysis; looks beyond the obvious and doesn't stop at the first answer.
Listens, questions, and conveys an understanding of others' ideas, behaviors, feelings, attitudes, and values.
Demonstrates ability to establish and maintain effective relationships.
Demonstrates ability to perceive things in new and unfamiliar ways, making unusual associations and generating original ideas, new possibilities, and new or improved solutions.
Demonstrates ability to package and market human resources products and services to meet organizational needs.
Demonstrates desire to set and meet challenging objectives, to find better or more efficient ways to accomplish different processes, and to compete against a self-defined standard of excellence.
Demonstrates an understanding of HR functions, products, services and compliance, and the effect of the current business climate.
Demonstrates an understanding of the synergies created when aligning people strategies with business strategies.
Ability to work in a team environment, under aggressive deadlines, while maintaining poise and a high level of accuracy.
Required
Bachelor's Degree required.
A minimum of five (5) + years of prior experience as a HR Business Partner.
Experience resolving complex employee relations issues.
Must be willing to travel 30-40% of the time.
​ Preferred
HRCI or SHRM Certification (PHR, SPHR, SHRM-CP or SHRM-SCP)
Healthcare experience preferred.
Change management/organizational effectiveness experience.
Experience with building cultural competence and a culture of inclusion.
Bilingual (English/Spanish).
Our dedication to professionals who are dedicated to children frequently earns Nemours a spot on the list of top workplaces in the communities we serve. Our Associates enjoy comprehensive benefits, including our unique "Bridge to a Healthy Future" pediatric health plan, an integrated wellness program, opportunities for professional growth, and much more. As an equal opportunity employer, Nemours focuses on the best-qualified applicants for our openings.
Other jobs you may like
Henderson, Nevada, United States