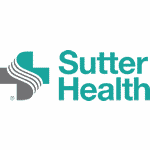 Job Detail
Job Description
Position Overview:
The Registered Nurse in the Acute Care setting manages the patient/family experience through utilization of critical thinking, teamwork, effective communication, and nursing judgment/knowledge/skills.
Qualifications:

Education: Current California RN licensure or interim permit to practice registered nursing.
Experience:  Acute care experience is preferred.  Experience in area of clinical specialty is preferred.
Knowledge:  Demonstrate basic nursing skills.  Demonstrate effective English written and verbal communication skills.
Special Skills/Equipment:
Valid Basic Life Support (BLS) for health care provider.

Completion of hospital orientation:

Demonstrate basic math skills.

Demonstrate basic computer skills.

Demonstrate knowledge of community resources, legal policies relating to patient decisions and outcomes.

Demonstrate knowledge of the performance standards of other nursing team members.

Demonstrate skills in delegation, leadership and team management concept.

Completion of unit specific orientation.
Organization:Sutter Medical Center, Sacramento
Employee Status: Regular
Employee Referral Bonus: Yes
Benefits: Yes
Position Status: Non-Exempt
Union: No
Job Shift: Night
Shift Hours:12 Hour Shift
Days of the Week Scheduled:Varied Days
Weekend Requirements: Other
Schedule: Full Time
Hrs Per 2wk Pay Period:72
Applications Accepted:All Applications Accepted
Other jobs you may like