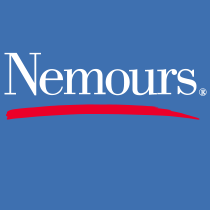 Job Detail
Job Description
As one of the nation's leading pediatric health care systems, Nemours is committed to providing all children with their best chance to grow up healthy. We offer integrated, family-centered care to more than 300,000 children each year in our pediatric hospitals, specialty clinics and primary care practices in Delaware, Florida, Maryland, New Jersey and Pennsylvania. Nemours strives to ensure a healthier tomorrow for all children – even those who may never enter our doors – through our world-changing research, education and advocacy efforts. At Nemours, our Associates help us deliver on the promise we make to every family we have the privilege of serving: to treat their child as if they were our own.
Nemours is seeking a Cardiac Center Quality Outcomes Data Abstractor to join our Nemours Children's Hospital team in Orlando, Florida.
​Located in Orlando, Fla., Nemours Children's Hospital is the newest addition to the Nemours integrated healthcare system. Our 100-bed pediatric hospital also features the area's only 24-hour Emergency Department designed just for kids as well as outpatient pediatric clinics including several specialties previously unavailable in the region. A hospital designed by families for families, Nemours Children's Hospital blends the healing power of nature with the latest in healthcare innovation to deliver world-class care to the children of Central Florida and beyond. In keeping with our goal of bringing Nemours care into the communities we serve, we also provide specialty outpatient care in several clinics located throughout the region
The Cardiac Center Quality Outcomes Data Abstractor performs accurate data collection from the legal medical record for use in quality/performance initiatives of the Nemours Children's Hospital Cardiac Center. This position is responsible for submitting regulatory requirements and reporting of quality metrics as required The Joint Commission and other National Registries. The position requires a strong clinical background in Cardiovascular services, is detail oriented and is responsible for meeting submission deadlines, and will perform follow-up data collection as required or assigned.
Position Responsibilities
Reviews Medical records and other source documents to collect clinical data according to specification and guidelines of quality registries and quality measures.
Accurately enter data into abstraction software using various software applications such as PC4, IMPACT, STS, etc.
Maintain security and confidentiality of medical records and Protected Health Information (PHI).
Consistently meets or exceeds productivity and accuracy standards established by the department for abstraction data.
Analyzes outcomes and performance metrics with the goal of improving patient care and clinical outcomes.
Demonstrates knowledge of medical terminology and medical record format.
Strong knowledge of basic anatomy, physiology, and pathophysiology is required.
Collects comprehensive, accurate data relating to patients by abstracting all trajectories of care.
Uses good judgement to prioritize daily operations and complete assignments and change tasks when necessary to meet reporting deadline and/or internal requests.
Additional miscellaneous duties and responsibilities, as may be assigned from time to time by employee's supervisor
Position Requirements
Associate degree in nursing or other healthcare related field required. Bachelor's degree preferred
Florida Licensed Registered Nursing license or other Healthcare related field preferred
Minimum of one year experience required
Our dedication to professionals who are dedicated to children frequently earns Nemours a spot on the list of top workplaces in the communities we serve. Our Associates enjoy comprehensive benefits, including our unique "Bridge to a Healthy Future" pediatric health plan, an integrated wellness program, opportunities for professional growth, and much more. As an equal opportunity employer, Nemours focuses on the best-qualified applicants for our openings.
Other jobs you may like
Albuquerque, New Mexico, United States