Under New Management
We cut prices! We increased options! These low priced Plans won't last forever.  Contact us today to get started.
Job Board Options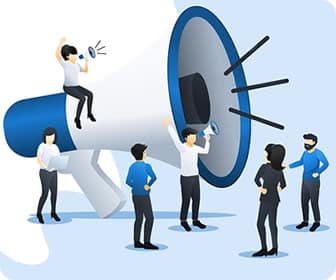 As a nurse recruiter, you may be wondering how you can target allnurses.com – the largest nursing community in the World. As a complementary site of allnurses.com, allnurses Jobs can help you reach up to 3 million followers – across allnurses.com,  email, and our social channels.
The following options are available to companies looking to hire nursing candidates. Please review each plan before making a purchase. If not sure please give us a call at (612) 260-2699.
Employer Page
Provided FREE to all customers. The Employer Page is a great opportunity to promote your company to our readers.
TIP: Provide in-depth information about your company. Include location(s), benefits, salary, images, videos, etc.
Social Boost
With Social Boost, we will announce your company/jobs on our social channels:
Featured Job Credits
Featured Job Credits allow you to get better visibility for your jobs. Featured jobs are displayed before all other jobs on the search page.
Featured Company
When a Company is Featured, they are labeled as Featured throughout the Jobs site. They are more prominent and will get more traffic.  All Featured Companies are on the main page for maximum exposure.
Spotlight Banner
Custom Plan Only – A Spotlight is a unique promotion opportunity. It differs from our Featured Company option in that the company is promoted on allnurses.com.
allnurses Magazine Advertisement
Custom Plan Only – allnurses Magazine is a high-quality digital publication targeted towards America's most trusted profession – NURSES! Ask us about marketing opportunities in our magazine
Email Placement
Custom Plan Only – We will promote your jobs and/or company across our  allnurses.com in-house email and Newsletter subscribers. By working with our team of experts, this traditional marketing tactic can be a successful piece in your recruitment strategy.
Banner Advertisement
Custom Plan Only – This cost-effective opportunity allows you to advertise your company on allnurses.com. You can target your banner ads to specific geographic areas, specific sections, various days or times, and more!
Call us at (612) 260-2699 if you have any questions.