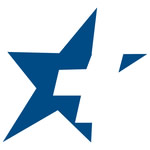 Job Description
Responsibilities
About Summerlin Hospital:

Summerlin Hospital is a 485-bed hospital featuring emergency services; a busy maternity department with an average of 450 deliveries per month; a Children's Medical Center with a NICU, a pediatric ICU and separate pediatric ER; advanced cardiovascular care, surgical services, women's health and oncology care. Summerlin Hospital is an accredited Chest Pain with PCI facility and a Primary Stroke Center, and has received multiple awards from the American Heart Association Get with the Guidelines program.
Job Description:
Responsible for maintaining kitchen work areas, equipment and utensils.  Facility may identify other responsibilities of the position.  These responsibilities may differ, depending on business necessities and client requirements.  Maintains a professional relationship with all co-workers, vendor representatives, supervisors, managers, customers and client representatives.
Qualifications
Job Requirements:
Education:
High school diploma or equivalent. 
License/Certification:
Current Southern Nevada Health District Food Handler Safety Training Card.
Other:
Must be able to demonstrate the knowledge and skills necessary to provide service appropriate to the age of the patients served on the assigned unit/department.  Ability to work and cooperate with members of hospital staff.
Other jobs you may like
Charlotte, North Carolina, US