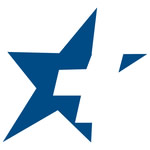 Job Detail
Job Description
Responsibilities
Spring Valley Hospital is a member of The Valley Health System, a network of six acute care hospitals that provide care for patients throughout Southern Nevada and nearby communities. Located in southwest Las Vegas, the 364-bed hospital offers emergency care, advanced cardiovascular and neurological surgeries and procedures, surgical services, women's health, comprehensive maternity services, a level III neonatal intensive care unit, and specialty programs in stroke, chest pain, acute inpatient rehabilitation, advanced wound care and hyperbaric medicine with a limb salvage program, and outpatient physical/occupational/speech therapy for adults and children

Job Description:
Responsible for assisting the planning, organizing, implementing and evaluating the activities occurring in the nursing unit by performing clerical and receptionist duties, and performing patient care/service activities/procedures as outlined by the state
Qualifications
Job Requirements:
Education:
High school diploma or equivalent. Completion of an approved CNA program and certification.
Experience:
Technical Skills:
Basic PC knowledge and medical terminology.
License/Certification:
Current CNA license in the State of Nevada. Current BLS Certification required.
Other:
Must demonstrate the knowledge and skills necessary to provide care/service to the age of the
patients served on the assigned unit/department.



Other jobs you may like
Las Vegas, Nevada, United States