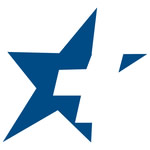 Job Description
Responsibilities
About Summerlin Hospital:
Summerlin Hospital is a 485-bed hospital featuring emergency services; a busy maternity department with an average of 450 deliveries per month; a Children's Medical Center with a NICU, a pediatric ICU and separate pediatric ER; advanced cardiovascular care, surgical services, women's health and oncology care. Summerlin Hospital is an accredited Chest Pain with PCI facility and a Primary Stroke Center, and has received multiple awards from the American Heart Association Get with the Guidelines program.
Job Description:
Responsible for performing technical responsibilities relative to assisting operating surgeons with the instrumentation of surgical intervention.
Qualifications
Job Requirements:
Education:
High School Graduate or equivalent.  Successful completion of a surgical technologist program that is accredited by  national accrediting organization or a successor organization or must have successfully completed a training program for surgical technologist administered by the US Public Health Service, Army, Navy, Air Force, Marine Corps or Coast Guard.
Experience:       

License/Certification:
Current Certified Surgical Technologist (CST) from National Board of Surgical Technology and Surgical Assisting or per NRS 449.2185, sec. 1.(c) "Engaged in the practice of surgical technology in a health care facility before January 1, 2018".  Current BLS Certification.
Other:
Participation in AORT encouraged.  Must be able to demonstrate the knowledge and skills necessary to provide care/service appropriate to the age of the patient.
Other jobs you may like
LAS VEGAS, Nevada, United States