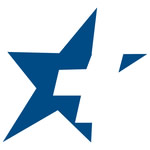 Job Description
Responsibilities
CENTENNIAL HILLS HOSPITAL MEDICAL CENTER is a 262-bed hospital in Northwest Las Vegas that opened in January 2008. The hospital offers a wide range of medical services and procedures, including outpatient cardiology, outpatient endoscopy, radiology, respiratory, laboratory and pharmacy. Its comprehensive women's services include maternity, digital mammography, gynecologic care and gynecologic surgery.
Job Description:
Responsible for performing technical responsibilities relative to assisting operating surgeons with the instrumentation of surgical intervention.
Qualifications
Education:
High School Graduate or equivalent. Successful completion of a surgical technologist program that is accredited by a national crediting organization or a successor organization or must have successfully completed a training program for surgical technologist administered by the US Public Health Service, Army, Navy, Air Force, Marine Corps or Coast Guard.
Experience:
Experience in orthopedics; also, strong in spines, general, GYN. Prefer daVinci robot experience.
License/Certification:
Current Certified Surgical Technologist (CST) from National Board of Surgical Technology and Surgical Assisting or per NRS 449.2185, sec. 1.(c) "Engaged in the practice of surgical technology in a health care facility before January 1, 2018". Current BLS Certification.
Other:
Participation in AORT encouraged. Must be able to demonstrate the knowledge and skills necessary to provide care/service appropriate to the age of the patient.
Testing:
Must successfully pass any pre-employment assessment(s) required by the facility.
Other jobs you may like
LAS VEGAS, Nevada, United States