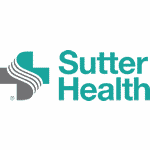 Job Description
Position Overview:
The Team CWOCN partners with the Lead CWOCN and serves as a clinical expert for wound, ostomy and continence related issues to all clinical and administrative staff in their location. The Team CWOCN is responsible for the direct care of wound, ostomy, and continence patients with a designated visit productivity standard of 5 – 6 points per day. The Team CWOCN is accountable for ensuring the plan of care is implemented following professional standards of care and agency specific protocols.

Qualifications:
Education/Certification/Licensure
BA/BS required
Current CA RN License
Graduate of WOCN program and WOCNCB Certification in wound and ostomy within 6 months of hire
CPR Certified
WOCNCB Certification in continence desired
CWS Certification may be accepted in lieu of WOCNCB Certification in wound
Experience/ Skills/ KnowledgeMinimum of three years professional nursing experience required. Prefer at least one-year home health experience and one-year experience as a WOCN in any setting.
Speical Requirements
Self-starter with a high degree of initiative, motivation, flexibility, energy and creativity.  Ability to form harmonious working relationships with internal and external customers.  Demonstrated leadership and negotiation skills and the ability to manage resources for patient care in a cost effective manner.  Excellent collaborative and problem solving skills with customers and management.  Ability to exercise independent sound judgment in planning and providing patient care.  Demonstrated ability in physical, psychosocial, and environmental assessment skills and in implementing plan of treatment. Excellent organizational skills.  With appropriate training, demonstrates an ability to competently work with the computerized documentation tools and systems of the organization. Access to a reliable automobile
Organization:Sutter Care at Home
Employee Status: Regular
Benefits: Yes
Position Status: Non-Exempt
Union: No
Job Shift: Day
Shift Hours:8 Hour Shift
Days of the Week Scheduled:Monday-Friday
Weekend Requirements: Rotating
Schedule: Full Time
Hrs Per 2wk Pay Period:80
Applications Accepted:All Applications Accepted
Other jobs you may like
Sacramento, California, US