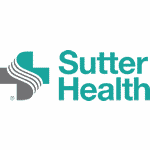 Job Detail
Job Description
Position Overview:
Novato Community Hospital is a 47-bed acute-care hospital located approximately 30 miles north of San Francisco.  It is a part of the Sutter Health network of doctors, not-for-profit hospitals and other health care service providers sharing resources and expertise to advance health care quality and access in the more than 100 Northern California cities and communities.
Under the direction supervision of the RN, does a variety of duties in the operating room to assist the surgical team.  Functions as a member of the Sterile Team, creating and maintaining a sterile field and issuing instruments to surgeons in a high-risk environment.  Assists other personnel before, during and after each surgical procedure as needed.
Qualifications:

Education:
High School Diploma or equivalent education/experience required.

Satisfactory completion of Operating Room or Surgical Technician course preferred.

Anatomy, Physiology and Medical Terminology or equivalent education/experience required.
Licensures & Certifications:
Basic Life Support Certification – BLS required upon hire.
Experience:
Current experience and demonstrated proficiency as an Operating Room Technologist required.
Skills & Knowledge:
Knowledge of surgical instrumentation and equipment.

Must have ability to read, write and understand the English language in order to communicate quickly and effectively with surgical team and others.

Computer literacy preferred.

Verbal and written communication skills.

Demonstrated competency in performing selected psychomotor skills according to written standards, policies and procedures at Novato Community Hospital. 
Organization:Novato Community Hospital
Employee Status: Regular
Employee Referral Bonus: No
Benefits: Yes
Position Status: Non-Exempt
Union: No
Job Shift: Day
Shift Hours:8-12 Hour Shift
Days of the Week Scheduled:Monday-Friday
Weekend Requirements: None
Schedule: Full Time
Hrs Per 2wk Pay Period:80
Applications Accepted:All Applications Accepted
Other jobs you may like