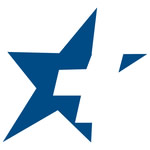 Job Description
Responsibilities
Valley Hospital Medical Center
Located in the heart of Las Vegas, Valley Hospital Medical Center is an acute care and teaching hospital that has provided high quality healthcare to residents of Southern Nevada since 1972. The hospital offers a comprehensive range of services, including advanced cardiology, neurology, surgery and more.
Job Description:
Responsible for supervision of the respiratory departments. Actively participate in assessing, planning, organizing and evaluating education needs/requirements. A physician/patient/staff advocate and technical resource person for the optimal administration of respiratory treatments.
Qualifications
Job Requirements:
Education:
Graduate of an NBRC approved program in Respiratory Care. Must be licensed by Nevada Laboratory for arterial puncture/blood gas analysis and licensed by the Nevada Board of Medical Examiners as an RCP.
Experience:       
Three to five years of clinical experience with emphasis in critical care of patients ranging in age and developmental level. Two years supervisor experience preferred.
Technical Skills:
Demonstrate the knowledge and skills necessary to provide care/service appropriate to the age of the patients served on the assigned unit/department and provide the care/service as described in the department policies and procedures.
License/Certification:
Credential by the NBRC as RRT (Registered Respiratory Therapist) or CRTT (Certified Respiratory Therapy Technician). Candidate must be recognized as a Basic Rescuer in CPR (BLS) by the AHA (American Heart Association). BLS instructor or actively pursuing is preferred.
Other:
Must be able to demonstrate the knowledge and skills necessary to provide care/service appropriate to the age of the patients served on the assigned unit/department.
EEO Statement
All UHS subsidiaries are committed to providing an environment of mutual respect where equal employment opportunities are available to all applicants and teammates. UHS subsidiaries are equal opportunity employers and as such, openly support and fully commit to recruitment, selection, placement, promotion and compensation of individuals without regard to race, color, religion, age, sex (including pregnancy, gender identity, and sexual orientation), genetic information, national origin, disability status, protected veteran status or any other characteristic protected by federal, state or local laws.
We believe that diversity and inclusion among our teammates is critical to our success.
Notice
At UHS and all our subsidiaries, our Human Resources departments and recruiters are here to help prospective candidates by matching skillset and experience with the best possible career path at UHS and our subsidiaries.  We take pride in creating a highly efficient and best in class candidate experience. During the recruitment process, no recruiter or employee will request financial or personal information (Social Security Number, credit card or bank information, etc.) from you via email. The recruiters will not email you from a public webmail client like Hotmail, Gmail, Yahoo Mail, etc. If you are suspicious of a job posting or job-related email mentioning UHS or its subsidiaries, let us know by contacting us at: https://uhs.alertline.com or 1-800-852-3449.
Other jobs you may like
LAS VEGAS, Nevada, United States