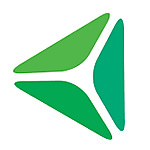 Job Detail
Job Description
8 hour shifts, Daily Pay, paid parking, referral bonuses, tuition reimbursement and more!
The STNA – Nursing Assistant will provide basic nursing care to patients and residents within the scope of the nursing assistant responsibilities and performs basic nursing procedures under the direction of the licensed nurse supervisor.
STNA Nursing Assistant Responsibilities:
Assists residents with resident care including bathing, grooming, hygiene and placement of adaptive equipment
Ensures call lights are within reach of residents and answers call lights promptly
Reports all changes in residents condition to supervisor as soon as possible
Assures that residents are positioned appropriately for meals and serves meal trays as well as assists with feeding as needed per individual plan of care
Completes all required documentation prior to end of shift
STNA Nursing Assistant Rewards:
Competitive pay
Daily Pay – early access to earned wages
Industry-leading benefits including comprehensive health coverage, generous time off, 401K, and more
Education benefits such as student loan repayment assistance, education discounts, and in-house continuing education training
Unlimited growth opportunities in a variety of roles or locations
Be a part of the team leading the nation in healthcare while having fulfilling work with a purpose!
604 – ProMedica Skilled Nursing and Rehabilitation at MetroHealth – Cleveland, Ohio
Other jobs you may like
Seven Fields, Pennsylvania, United States