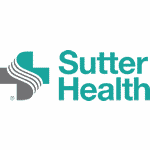 Job Description
The Registered Nurse, following the scope and standards of professional nursing practice, provides comprehensive patient-family centered care addressing potential and actual health and illness problems for patients and families.
A Registered Nurse, who, under the supervision of the Nurse Manager/ Director, has continual opportunity to exercise initiative and independent professional judgment, uses the nursing process to provide comprehensive patient centered nursing care for assigned patients; and as a primary member of a nursing care team, guides and monitors work of paraprofessional and other team members.  This care is performed as a part of a customer focused, service oriented team that incorporates the values of Mills Peninsula Health Services in a confidential environment. The Registered Nurse integrates the ANA Code of Ethics for Nurses and the Patients' Bill of Rights, Professional Scope and Standards of Practice and pertinent Specialty Standards into his or her nursing practice.
Qualifications:
Education/Certification/Licensure:
Graduation from accredited school of Nursing required.  Minimum of Bachelors preferred.

California RN license required.

Current AHA BLS/CPR certification required.

PICC certification required.
Experience:
Sufficient previous clinical experience in nursing.

1 year PICC experience preferred.
Knowledge:
Knowledge of the pathophysiology, common treatments, medications, complications and prevention strategies for area of clinical practice

Knowledge of QSEN Competencies: Quality and Patient Safety Education core nursing competencies

Thorough knowledge of nursing process and/or surgical procedures

Thorough knowledge of medical terminology, anatomy and physiology
Skills:
Demonstrates excellent communication and interpersonal skills to promote effective with patient/families and staff interactions

Able to navigate electronic health record (EHR) and successfully complete  competency

Intravenous treatments, wound care and medication administration skills at competent level

Demonstrates flexibility and self-motivation

Must be able to communicate effectively in both verbal and written English

Must have visual and hearing acuity
Organization: Mills-Peninsula Health Services
Employee Status: Regular
Benefits: Yes
Position Status: Non-Exempt
Union: Yes
Job Shift: Day/Evening
Shift Hours:8 Hour Shift
Days of the Week Scheduled: Varied Days
Weekend Requirements: Every Other Weekend
Schedule: Part Time
Hrs Per 2wk Pay Period:56
Applications Accepted:All Applications Accepted
Other jobs you may like
Sacramento, California, US