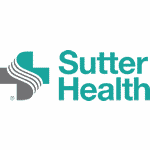 Job Detail
Job Description
Responsible for providing direct patient care to specific patient populations effectively using the nursing process – Assessment, Planning, Implementation & Continual Reassessment – as the foundation for care delivery. Serves as a patient advocate; effectively coordinates care and continually promotes safety and clinical / service quality in daily practice judgment/knowledge/skills.
Qualifications:
Qualifications:
Associate's degree in Nursing required
BSN preferred
BLS certification required
Current California RN license required
Minimum level of experience: 1-3 years Periop experience within the last 5 years required.
Organization:California Pacific Medical Center
Employee Status: Regular
Employee Referral Bonus: No
Benefits: Yes
Position Status: Non-Exempt
Union: Yes
Job Shift: Evening
Shift Hours:8 Hour Shift
Days of the Week Scheduled:Monday-Friday
Weekend Requirements: Other
Schedule: Part Time
Hrs Per 2wk Pay Period:64
Applications Accepted:All Applications Accepted
Other jobs you may like