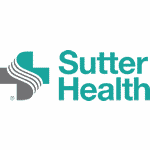 Job Description
Organization:
SSRRH-Sutter Santa Rosa Reg Hospital
Position Overview: 
Provides professional nursing care for patients. Under the general direction of the Manager, the Staff Nurse II independently uses the nursing process to safely, compassionately, therapeutically and efficiently provide individualized care for a group of patients for which the nurse demonstrates age specific competencies. Uses information from a variety of sources to assess, plan, implement and evaluate the results of patient care. May supervise the work and function for other staff nurses, licensed vocational nurses, nursing assistants and clinical support associates.
Job Description:
EDUCATION
Associate Degree in Nursing
CERTIFICATION & LICENSURE
RN-Registered Nurse of California Upon Hire
BLS-Basic Life Support Healthcare Provider Upon Hire
National Institutes of Health Stroke Scale (NIHSS) Required in the Emergency Department, Med/Surg and ICU within 180 Days of hire
MAB training within 180 Days of hire
DEPARTMENT REQUIRED CERTIFICATION & LICENSURE
ACLS-Advanced Cardiac Life Support within 120 Days of hire
PALS-Pediatric Advanced Life Support within For ER-PALS or ENPC within 120 Days of hire
NRP-Neonatal Resuscitation Provider within 120 Days of hire
PREFERRED EXPERIENCE AS TYPICALLY ACQUIRED IN:
Six-month recent professional nursing experience.
SKILLS AND KNOWLEDGE
Communicates effectively in English (verbal and written).
Has effective skills in communication and interpersonal relationships.
Has the flexibility to adapt to new and changing situations.
Has the ability to think critically and set priorities.
Demonstrates basic computer skills.
Participates as a collaborative member of the Patient Care Team.
Demonstrates the basic knowledge and skills necessary to provide age-specific care to patients serviced, including knowledge of the principles of growth and development and psychosocial characteristics and interpreting age appropriate data for the populations served in the department. Demonstrates appropriate communication and patient education skills for the patient population served.
Demonstrates competencies required by department (per initial orientation and annual review). Working knowledge of established safety topics (e.g., Infection Control, Electrical Safety, Disaster) as required by department and organizational standards.
Job Shift:
Nights
Schedule:
Full Time
Shift Hours:
12
Days of the Week:
Variable
Weekend Requirements:
Every other Weekend
Benefits:
Yes
Unions:
Yes
Position Status:
Non-Exempt
Weekly Hours:
36
Employee Status:
Regular
Number of Openings:
1
This position may regularly work, store, prepare, receive, unpack, transport, dispose of, or administer drug(s) identified as hazardous, or potentially hazardous, by the National Institute for Occupational Safety and Health (NIOSH) for purposes of USP 800.
Sutter Health is an equal opportunity employer EOE/M/F/Disability/Veterans.
Pay Range is $67.62 to $89.74 / hour
The salary range for this role may vary above or below the posted range as determined by location. This range has not been adjusted for any specific geographic differential applicable by area where the position may be filled. Compensation takes into account several factors including but not limited to a candidate's experience, education, skills, licensure and certifications, department equity, training and organizational needs. Base pay is just one piece of the total rewards program offered by Sutter Health. Eligible roles also qualify for a comprehensive benefits package.
Other jobs you may like