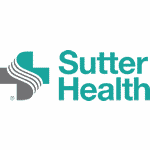 Job Description
Position Overview:
Providing health care services to nearly 250,000 residents of eastern Contra Costa County, Sutter Delta Medical Center remains the community's only not-for-profit acute care hospital. Its comprehensive services include 24-hour emergency care, surgery, family centers, obstetrics, pediatrics, acute rehabilitation, diagnostic imaging, occupational health, physical therapy, intensive care and coronary care. Cardiac catheterization, sports rehabilitation and home health services are also among the medical center's areas of specialized care.
The primary role of the staff RN is to coordinate the delivery of care for the patient population they serve from admission through discharge. Included in this delivery of care are all aspects of the physical, psychosocial, safety and educational needs of the patient and their family/support system. This function is performed in collaboration with an interdisciplinary team including but not limited to nursing peers, attending physicians and ancillary support services. The staff RN uses the nursing process, medical therapeutics, technology and personal interventions to accomplish this
Qualifications:
Education/Licensures/Certifications:
Associate's degree is required
Bachelor's in Nursing is preferred
Master's degree preferred
Registered Nurse – State Licensure – RN is required
Certification in specialty is required
Basic Life Support Certification – BLS is required
Advanced Cardiac Life Support – ACLS is required
Special Requirements:
• Minimum two years Critical Care experience within past five years in the acute care setting or successful completion in the Transitions to Critical Care Program plus two years Telemetry experience required
• Experience as a Telemetry RN in the acute care setting however must have applied and accepted into the Transitions to Critical Care Program
• Completion of Critical Care preceptorship within 6 months of hire
• Demonstrates  understanding  of cardiac arrhythmias and the associated  treatment plans and medications
• Proficient in a wide variety of high-level nursing skills, experts in evaluating intensive care patients, administering care, recognizing complications and coordinating with other members of the critical care team
• Demonstrate skills in interpersonal communication, leadership, strategic planning, critical thinking and decision-making
• Experience with treating wounds, managing multiple Intravenous drips, mechanical ventilation and providing  advanced life support
• Requires the ability to carefully assess and monitor patient's progress in order to watch for sudden or subtle changes in a patient's medical condition that might require emergency intervention
• Experience working with patients who have life-threatening issues, they often encounter end-of-life or ethical matters that may involve withholding medical care
• Must learn operations of relevant equipment of unit
Preferred:
• CCRN or Critical Care certification.
Skills & Knowledge:
Must demonstrate the following: basic Medical / Surgical nursing skills, basic competencies in the nursing process and pharmacology, basic knowledge of newborn, pediatric, adolescent, adult and geriatric population, ability to work with all levels of nursing personnel and assist them in a resource capacity, effective English written and verbal communication skills.
Organization:Sutter Delta Medical Center
Employee Status: Regular
Benefits: Yes
Position Status: Non-Exempt
Union: Yes
Job Shift: Night
Shift Hours:12 Hour Shift
Days of the Week Scheduled:Varied Days
Weekend Requirements: Every Other Weekend
Schedule: Part Time
Hrs Per 2wk Pay Period:72
Applications Accepted:All Applications Accepted
Other jobs you may like
Modesto, California, United States