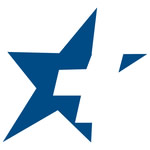 Job Detail
Job Description
Responsibilities:
Spring Valley Hospital is a member of The Valley Health System, a network of six acute care hospitals that provide care for patients throughout Southern Nevada and nearby communities. Located in southwest Las Vegas, the 364-bed hospital offers emergency care, advanced cardiovascular and neurological surgeries and procedures, surgical services, women?s health, comprehensive maternity services, a level III neonatal intensive care unit, and specialty programs in stroke, chest pain, acute inpatient rehabilitation, advanced wound care and hyperbaric medicine with a limb salvage program, and outpatient physical/occupational/speech therapy for adults and children
Job Description:
Provides safe, competent nursing care for patients in accordance with facility policies, standards, and philosophy. Provides professional leadership and support to the healthcare team. The concepts of Patient Centered Care will provide the foundation for all nursing care. Oversees and guides employees that are under his/her supervision. Demonstrates Service Excellence standards at all times.
Qualifications:
Job Requirements:
Education:
Graduate of an accredited school of Nursing. BSN preferred.
Experience:
One year full time or three years part time experience in acute care setting preferred.
Technical:
Demonstrate the knowledge and skills necessary to provide care/service appropriate to the age of the patients served on the assigned unit/department and provide the care/service as described in the department policies and procedures.
License/Certification:
Current RN license in the State of Nevada. Current BLS Certification. Current PALS Certification (pediatric patients) or current NRP Certification (Neonatal patients) as required by department. Other certification as may be required by facility, speciality or department.
Other:Must successfully pass any pre-employment assessment(s) required by the facility.:


Other jobs you may like