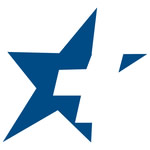 Job Detail
Job Description
Responsibilities
The Valley Health System Consolidated Services
The Valley Health System has expanded into an integrated health network that serves more than two million people in Southern Nevada. Starting with Valley Hospital Medical Center in 1979, the Valley Health System has grown to include Desert Springs Hospital Medical Center, Centennial Hills Hospital Medical Center, Spring Valley Hospital Medical Center, Summerlin Hospital Medical Center and our newest addition Henderson Hospital.
Job Description:
To achieve quality healthcare outcomes by establishing a safe, individualized discharge and providing proficient timely utilization management services to ensure that maximum reimbursement is achieved for all patient visits. These goals can be achieved through proactive collaboration with the patient, family and healthcare team.
Qualifications
Job Requirements:

Education:
Graduate of an accredited school of nursing.
Experience:
A minimum three years experience in varied clinical settings. Two years experience in Utilization Review, Utilization Management or Case Management preferred. Applicant must have knowledge of social and physical factors that affect functional status at discharge, and knowledge of community resources to meet post discharge clinical and social needs.
Technical Skills:
Computer proficiency to include word processing, spreadsheet, and data collection/management computer programs.
License/Certification:
Has a current license to practice as a Registered Nurse in the State of Nevada.
Other:
Must be able to demonstrate the knowledge and skills necessary to provide care/service appropriate to the age of the patients served on the assigned unit/department.

Other jobs you may like
Las Vegas, Nevada, United States