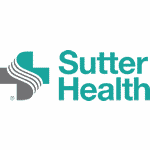 Job Description
Position Overview:
Who we are: Samuel Merritt University graduates improve health outcomes and reduce disparities for all members of our communities. We have spent more than a century preparing outstanding healthcare professionals through immersive learning and community engagement, and are deeply committed to transforming healthcare through diversity and inclusion. At the College of Nursing, we are at the forefront of educational innovation in theory and practice to prepare highly competent professional nursing leaders who are engaged in the advancement of nursing practice and the improvement of health for diverse populations/peoples. Our motto is education plus compassion which we proudly demonstrate in the ways that we serve our students, faculty, staff, and in our local communities. 
Join a team of dedicated educators: Our faculty are known for their passion for growing the nursing profession. With this passion, we strive to awaken curiosity in our students and instill lifelong learning.  Congruent with our values, we work hard to inspire service and leadership in our students. For this reason, the role of faculty is vitally important because of its unmatched position to shape the professional and personal development of graduates. This positon is in the College of Nursing (CoN) and reports directly to the Program Chair. The position combines teaching and service. We define teaching as creating environments that facilitate student learning and the attainment of expected outcomes at the course and program levels.  Faculty has ownership for the development, implementation, evaluation and revision of the curricula within the School of Nursing which are designed to prepare graduates to provide nursing care in a dynamic health care environment. Service implies the use of academic and professional expertise to serve the University, the nursing profession and the community. Service consists of meaningful activities that promote the image, mission or strategic priorities of the University, the well-being of relevant individuals or groups among the community of interest or the professional growth of faculty. 
Position Summary:  This position is 1.0 FTE with expected on-campus participation in program activities from 3 – 5 days per week or the equivalent thereof.  On-campus presence is negotiated with the program director on an individual basis. This is a regular, open rank position teaching in our FNP program on our Oakland campus. In addition to teaching, you will be expected to engage in service and scholarship. This position is open until filled. 
Major Areas of responsibilities include but not limited to:
Teaching (50%)*
Creates a dynamic, learner centered environment that uses a variety of teaching methods that support the diverse learning needs of the student population and that are based on educational theory, and evidence-based teaching and clinical practices.
Models reflective and critical thinking and serves as a coach and mentor for students; confers with them on their progress and assists them in the development of learning plans to facilitate successful achievement of course objectives.
Planning courses, sequencing and scheduling; lecture and/or coordination of guest faculty; composing and administering examinations, grading and conducting competent evaluations.
Maintains and enhances competence in subjects being taught.
Confers with colleagues to assure the integrity of the courses across programs and the curriculum as a whole; 
Prepares and reviews written examinations, papers, and student projects; supervises independent study projects as needed, and evaluates learner performance in both the classroom and clinical settings.
Notifies the Assistant Director of at-risk students or unusual occurrences.
Teaches and precepts clinical rotations in outpatient community settings
Documents student progress on appropriate forms.
Other duties as assigned.
Faculty Practice Manager (50%)
Manages faculty practice site integrity and relations with site partners, works to procure new faculty practice sites and works with the Director of Clinical Placements regarding student placements.
Oversees students as assigned at the Faculty Practice Clinics in the San Francisco Bay Area.
Scholarship 
Draw on extant literature to design evidence-based teaching and evaluation practices.
Exhibit a spirit of inquiry about teaching and learning, student development, evaluation methods, and other aspects of the faculty role.
Demonstrate qualities of a scholar: integrity, courage, perseverance, vitality and creativity.
Design and implement scholarly activities as agreed upon with his/her evaluator.
Engage in scholarly activities reflecting dissemination and professional peer review.
Service 
Participate in Faculty Organization meetings 
Participate in School of Nursing Faculty meetings
Participate in University or School committees as needed
Provide service to the profession and the community
Participate in University and SoN events as specified in University and SON attendance expectations.
Clarify with the student the nursing curriculum and interpretation of programmatic requirements
Provide needed information so students can make the best academic decisions for themselves
Increase student awareness of educational resources available
Discuss student academic progress and progression toward educational goals
Refer to other institutional and community support services, where appropriate
Forward appropriate student information regarding needs and preferences that could influence policy setting in the SON and enhance the learning environment. 
* (NOTE: Total workload for a regular, 12-month faculty appointment is 1872 hours = 660 teaching and 660 Faculty Practice Manager.)
Qualifications:
Education and/or Experience
Earned Doctorate from an accredited institution of higher education 
Specialization in area of teaching responsibility
Current national certification by either ANCC or AANP
RN Licensure and FNP with Furnishing Number by the California Board of Registered Nursing
Recent (within five years) practice experience in area of specialization
Documented high quality didactic teaching experience of at least three years
Experience in higher education and/or the commitment to gain knowledge and experience in current concepts and techniques of education
Skills
Excellent written and oral communication
Read and write clear documents
Function effectively as a member of a team and independently
Abilities
Expertise in clinical teaching and in didactic instruction
Express or exchange ideas by means of the spoken word in person or on the telephone.
Receive detailed information through verbal and written communication.
Read and write clear documents.
Have a strong commitment to the caring science principles and mindfulness based stress reduction practices central to the culture and expected outcomes of the program.
Model appropriate ethical and professional behaviors, as well as expert communication skills.
Embrace mission, vision, and values of the program, school of nursing, and university.
Have a clear vision for aligning the safety and quality with student learning activities
Ability to adjust other professional commitments to meet varying program scheduling requirements
The University has an institution-wide commitment to diversity, equity and inclusion. We strive to build a welcoming and supportive campus environment, and acknowledge that diversity is an educational imperative to achieve excellence.
 
Organization:Samuel Merritt University
Employee Status: Regular
Employee Referral Bonus: No
Benefits: Yes
Position Status: Exempt
Union: No
Job Shift: Day
Shift Hours:8 Hour Shift
Days of the Week Scheduled:Monday-Friday
Weekend Requirements: Other
Schedule: Full Time
Hrs Per 2wk Pay Period:80
Applications Accepted:All Applications Accepted
Other jobs you may like
Sacramento, California, United States