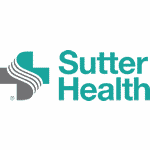 Job Description
Organization:
SDMC-Sutter Delta Medical Center
Position Overview:
Serves as the face to face point of contact for the patient at a client location. Obtains all necessary information to register and financially clear patients. Greets patients/family members and obtains and/or verifies relevant information in the process of registering financially clearing patients for service delivery. Enhances the patient experience throughout all patient interactions by serving as the customer service point of contact at the point of service by demonstrating knowledge of Sutter's Health system and service offerings.
Responsible for supporting the success of a high-performing shared services organization by helping to champion and drive the long-term MFSS vision. Helps foster an environment in which continuous improvement in business processes and services is welcomed and recognized. Participates in programs and in using tools in support of building a high performance culture via the standard MFSS responsibilities (e.g. performance measurement, people development, customer relationship management, etc.).
Job Description:
These Principal Accountabilities, Requirements and Qualifications are not exhaustive, but are merely the most descriptive of the current job. Management reserves the right to revise the job description or require that other tasks be performed when the circumstances of the job change (for example, emergencies, staff changes, workload, or technical development).
JOB ACCOUNTABILITIES
Assignment Specific Responsibilities
• Greets patients/family members and obtains and/or verifies demographic, clinical, financial, and insurance information in the process of financially clearing patients for service delivery, including the entry of patient/guarantor information in the patient registration/accounting systems, collection of patient signatures on all appropriate forms and the imaging/copying of registration documents
• Utilizes inputs to authenticate and register patients for service delivery for patients who have registered through the Patient Access Center; for those who are not registered, completes the end-to-end process of registration through close-out for service delivery
• Obtains and processes signed physician orders
• Conducts insurance eligibility/benefit verification, referral/authorization, and financial education on designated accounts
• Calculates estimated patient liability, informs patient/guarantor and actively collects and/or processes patient payments
• Refers appropriate cases to financial counseling for follow-up and consultation
• Executes other duties as assigned, such as cashiering, bed management, and communications
• Enhances the patient experience throughout all patient interactions, which will be face-to-face, demonstrating knowledge of Sutter's Health system and service offerings
• Performs revenue cycle tasks necessary to ensure compliance and exceptional customer service
• Authenticates patient identity throughout all processes
• May provide directional support to patients and/or family members
• Maintains knowledge of applicable Federal, State, and local laws and regulations, Standards of Conduct, as well as Sutter policies and procedures in order to ensure adherence in a manner that reflects honest, ethical, and professional behavior
• In initial year, participates in cross-training and job enlargement opportunities for Major job responsibilities. Works with direct supervisor to identify minor set of responsibilities to develop and perform in support of peaks, valleys and cycles across the Shared Services Organization and individual career growth opportunities. Performs both Major and Minor responsibilities after initial year
Continuous Improvement
• Supports the implementation of programs, policies, initiatives, and tools specific to the Shared Services Organizational process owned by Patient Access across the Shared Services Organization.
• Contributes ideas and actions towards the continuous improvement of Patient Access related processes within area of influence
Performance Management
• Ensures delivery of business results by meeting or exceeding all individual operating metrics
• Plans and organizes work so Individual Operating Metrics and Service Level Agreement objectives are realized
• Recognizes and communicates potential issues to team leader as appropriate
People Development
• Adaptable to learning new processes, concepts, and skills
• Seeks and responds to regular performance feedback from team lead; provides upward feedback as needed
Relationship Management
• Maintains positive work relationships with members of other teams in the Shared Services Organization to communicate effectively and to ensure compliance with cross-team responsibilities
• Assists in ensuring efforts of the Patient Access Client Location Team support building strong peer-to-peer relationships
EDUCATION
Equivalent education/experience will be accepted ni lieu of the required degree or diploma
HS Diploma
Associate's preferred
CERTIFICATION & LICENSURE
CHAA-Certified Healthcare Access Associate preferred
OR CPAT-Certified Patient Account Technician preferred
OR CRCR-Certified Revenue Cycle Representative preferred
PREFERRED EXPERIENCE AS TYPICALLY ACQUIRED IN:
Experience within a hospital or clinic environment, an insurance company, managed care organization or other financial service setting, performing financial counseling, financial clearance and/or customer service activities as typically acquired in two years.
SKILLS AND KNOWLEDGE
Completion of regulatory/mandatory certifications and skills validation competencies preferred
General knowledge of patient access financial counseling functions in acute and non-acute settings preferred
Working knowledge of medical terminology desired
Working knowledge and understanding of insurance terminology desired
Excellent time management skills and the ability to manage frequent in-person patient contacts while effective maintaining and documenting data in the patient registration systems
Demonstrated ability to work in multiple computer systems, such as patient registration/accounting systems, document imaging, scanning, payment posting, proprietary payer websites and data quality monitoring, both accurately and efficiently
Strong data entry skills required
Excellent verbal and written communication and active listening skills
Interpersonal skills necessary in dealing with internal and external customers
Must possess a personal presence that is characterized by a sense of honesty, integrity, and caring with the ability to inspire and motivate others to promote the philosophy, mission, vision, goals, and values of Sutter Health
Accuracy and attentiveness to detail required
Must be able to set and organize own work priorities, and adapt to change
Must be able to work concurrently on a variety of tasks/projects in an environment that may be stressful with individuals having diverse personalities and work styles
Ability to meet or exceed targeted customer service, productivity and quality standards
Fluency in both English and a minimum of one other language is preferred for this role to allow Sutter Health to better serve the community and patient population
Computer proficiency skills required
Requires the ability to work with and maintain confidential information
Job Shift:
Days
Schedule:
Part Time
Shift Hours:
12
Days of the Week:
Variable
Weekend Requirements:
Every other Weekend
Benefits:
Yes
Unions:
Yes
Position Status:
Non-Exempt
Weekly Hours:
36
Employee Status:
Regular
Number of Openings:
1
Sutter Health is an equal opportunity employer EOE/M/F/Disability/Veterans.
Pay Range is $27.46 to $34.49 / hour
The salary range for this role may vary above or below the posted range as determined by location. This range has not been adjusted for any specific geographic differential applicable by area where the position may be filled. Compensation takes into account several factors including but not limited to a candidate's experience, education, skills, licensure and certifications, department equity, training and organizational needs. Base pay is just one piece of the total rewards program offered by Sutter Health. Eligible roles also qualify for a comprehensive benefits package.
Other jobs you may like
Berkeley, California, United States