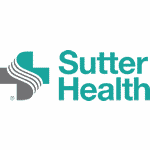 Job Description
Position Overview:
Responsible for assessing, planning, implementing, and coordinating patient care during the intra-operative phase. Assists the physician during surgery and procedures by functioning in the circulating role. Participates with other facility team members to provide optimal patient care and efficient patient flow, taking into consideration the population specific needs for patients at all stages of life.
Qualifications:

Education/Certification/Licensure:
Graduate of an Accredited School of Nursing Required
RN – Current license to practice in the State of California Required
BLS/CPR & ACLS Required
Experience:
• Significant experience working in a multi-specialty OR, preferably in a Hospital and/or ambulatory surgery center. This level of experience is typically achieved in approximately one to three years. Three years preferred.
Or
• Interns or employees that have successfully completed the OR training program.

Knowledge:
Demonstrated knowledge and interpersonal skills necessary to tactfully interact with diverse health professionals, physicians and patients.
Extensive knowledge of AORN Standards, infection control and sterilization practices is required.
Must have current knowledge of instrumentation and equipment utilized for various surgical specialties.
Knowledge of the use and function of surgical equipment is required.
Must have a working knowledge of applicable regulations and standards.

Special Skills/Equipment:
Demonstrated skills in written and verbal communications, functional supervision/ delegation and human relations is required
Must be a flexible, creative individual who is open to change along with the ability to handle multiple priorities.
Requires the ability to operate and trouble-shoot OR surgical equipment.
ACLS/PALS (per facility policy)
Computer skills are required.
Adult training skills are preferred.
Organization:Sutter Outpatient Services
Employee Status: Regular
Benefits: No
Position Status: Non-Exempt
Union: No
Job Shift: Day/Evening
Shift Hours:8 Hour Shift
Days of the Week Scheduled:Monday-Friday
Weekend Requirements: None
Schedule: Per Diem
Hrs Per 2wk Pay Period:per diem
Applications Accepted:All Applications Accepted
Other jobs you may like
Sacramento, California, US