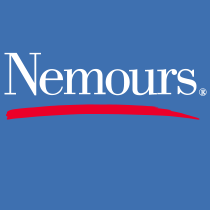 Job Detail
Job Description
As one of the nation's leading pediatric health care systems, Nemours is committed to providing all children with their best chance to grow up healthy. We offer integrated, family-centered care to more than 300,000 children each year in our pediatric hospitals, specialty clinics and primary care practices in Delaware, Florida, Maryland, New Jersey and Pennsylvania. Nemours strives to ensure a healthier tomorrow for all children – even those who may never enter our doors – through our world-changing research, education and advocacy efforts. At Nemours, our Associates help us deliver on the promise we make to every family we have the privilege of serving: to treat their child as if they were our own.
Nemours is seeking a Registered Nurse in Endocrine (FULL-TIME, 8A-5P) to join our Nemours Children's Specialty Care team in Jacksonville, Florida.
This is an exciting opportunity to work with a group of skilled board certified endocrinologists, nurse practitioners and diabetes educators to provide excellent care to children and adolescents with endocrinologic disorders. Ours is a highly integrated academic division with an active research and education commitment. The individual will serve as a liaison in all aspects of patient care. BSN and minimum 1 year pediatric nursing experience required. Endocrine experience is preferred but not required, specialty-specific training will be provided. Bilingual skills for conversational Spanish would be an asset, although not mandatory.
The RN II provides and coordinates nursing care in partnership with the child and family and other community resources that is individualized to meet the child or family's unique needs and situation. The RN II considers individual, cultural, ethnic, and religious values and beliefs in planning and delivering evidence based care to both individual children and also the disease specific population, by providing pertinent teaching, coordination, continuity of care and consultation with appropriate community resources.
The RN II works collaboratively to empower children and their families to make informed decisions regarding their health care, including health promotion, prevention of disease or complications, and attainment of a peaceful death when applicable. The degree of participation by the child and family will vary based upon preference and ability, and in the case of the child , upon age, developmental abilities, and cognitive understanding of the plan of care.
Responsible for the care of patients within specific population.
Utilizes the nursing process as a basis for providing and evaluating nursing care; applies knowledge of growth and development, pathophysiology, and family dynamics in delivery of care.
Delivers family centered, evidence based care in a nonjudgmental and nondiscriminatory manner that is sensitive to and values diversity, and protects the child and family's autonomy, dignity and rights.
Documents all aspects of nursing care delivery appropriately.
Protects the human and legal rights of the pediatric patient and family. Adheres to the ANA Code of Ethics for nurses. Maintains confidentiality within legal and regulatory parameters.
Advocates for the child, and works with families, social service agencies and the courts when there is concern about child abuse, neglect, or other forms of family violence.
Assumes accountability for professional practice development and supports/contributes to Nursing Shared Governance within the Professional Practice Model.
Provide leadership, staff education, and support to division nurses.
Job Requirements
Bachelors Degree in Nursing (BSN) required.
Licensed as a RN in state of Florida required.
Minimum of one (1) years' clinical pediatric nursing experience required. Two (2) years of clinical pediatric nursing experience preferred.
American Heart Association BLS certification required upon hire.
Prefer candidates who are able to speak and write fluently in Spanish
Our dedication to professionals who are dedicated to children frequently earns Nemours a spot on the list of top workplaces in the communities we serve. Our Associates enjoy comprehensive benefits, including our unique "Bridge to a Healthy Future" pediatric health plan, an integrated wellness program, opportunities for professional growth, and much more. As an equal opportunity employer, Nemours focuses on the best-qualified applicants for our openings.
Other jobs you may like
Albuquerque, New Mexico, United States