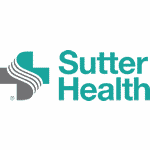 Job Description
Position Overview:

The Team Nurse provides skilled nursing services specific to the needs of the patient, including instruction and evaluation in the home, to a designated group of patients under physician direction in alignment with SCAH, mission, goals and objectives. The Team Nurse is accountable to the Director of Patient Care Services (DPCS) for ensuring that the plan of care is implemented following professional standards of care and agency specific protocols.  The RN team nurse is responsible for supervision of Home Health Aides, including following the HHA Plan of Care.
Qualifications:
Education:
Graduate of an accredited School of Nursing required. Bachelor's in nursing or health related field preferred.
Licensures and Certifications:
Registered Nurse – California State Licensure – RN Required.

Driver License, Valid and in State – Required.

Automobile Insurance – Required.

Basic Life Support Certification – BLS Required.
Experience:
Minimum of one year of experience in an acute care setting required.

Direct patient care experience within the past five years required.

One year of experience in a home health or hospice position preferred.

Participation in a training program for Hospice volunteers or coursework in death and dying/hospice care is preferred.
Skills and Knowledge:
Must have the ability to function independently and as a member of an interdisciplinary team; ability to exercise independent, sound nursing judgment in planning and providing patient care.

Exhibits knowledge of patho-physiology and accepted treatment protocols for common home care diagnoses.

Knowledge of safety and infection control principles.

Knowledge of state and federal home care regulatory guidelines preferred.

Demonstrated clinical assessment skills.

Ability to recognize the special needs of Hospice patients and others in the home.

Ability to communicate with patients and significant others in an effective, mature, caring manner.

Ability to maintain harmonious constructive relationships with internal and external customers.

Demonstrated effective written and verbal communication skills.

Understanding of palliative care for the terminally ill patient.

Must be able to recognize unsafe or emergency situations and act appropriately.

Must be able to meet company productivity standards as indicated by organization and manager.

Is responsible for maintaining all required licensure and certifications.

At orientation and annually thereafter, must be able to meet Sutter VNA & Hospice core competencies for position and area of specialty, as appropriate.  Clinical competence is evaluated by review during joint visits in the clinical practice setting.

Must have reliable transportation.
"**Sign-On Bonus Available to external candidates – in accordance with Sutter Health policy**"
Organization:Sutter Care at Home
Employee Status: Regular
Benefits: Yes
Position Status: Non-Exempt
Union: No
Job Shift: Night
Shift Hours:8 Hour Shift
Days of the Week Scheduled:Varied Days
Weekend Requirements: Rotating
Schedule: Full Time
Hrs Per 2wk Pay Period:80
Applications Accepted:All Applications Accepted
Other jobs you may like
Sacramento, California, US