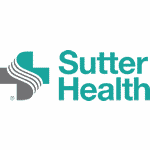 Job Detail
Job Description
Position Overview:
The RN functions within the full scope of licensure to implement the nursing process. The RN will assess patient and family needs, develop a plan of care based on assessment, direct implementation of the plans of care for a group of patients, collaborate with the charge nurse and care team, and evaluate effectiveness of the care plan. Duties will include administration of medications, performing prescribed treatments, managing medical equipment, assisting with patient ADL (activities of daily living) including lifting, turning, and mobilizing patients.  The RN assures that physiological, psychosocial, safety, learning, rehabilitative, spiritual, cultural, and self-care needs of patients and families are addressed.  The RN actively participates in supporting and meeting the hospital's goals for patient satisfaction and national quality core measures.
The RN is evaluated based on the Benner model of clinical competence. This model recognizes the process of professional development, which moves from beginning understanding and application of nursing principles to expert practice acquired through experience and formal training. Five primary domains define nursing care at MMC: Nursing Process, Clinical Knowledge and Decision Making, Nurse Patient Relationship, Collaboration, and Leadership. It is recognized that RNs develop skills and abilities as they synthesize knowledge while moving through defined stages of learning. The evaluation is based on how the individual meets defined standards. 
Qualifications:
Education, Licensure, and Certification Qualifications:
Associates Degree in Nursing (ASN) required, Bachelor's Degree in Nursing (BSN) preferred.
Current and valid licensure as a Registered Nurse in the State of California OR must obtain prior to commencement of employment.
Basic Life Support (BLS) certification required upon hire
Current Advanced Cardiac Life Support (ACLS) certificate.

 

C

urrent Pediatric Advanced Life Support (PALS) certificate.  

 

Current Society of Gastroenterology Nurses & Associates (SGNA) preferred.

One (1) year recent GI nursing experience or One (1) year recent Em

ergency Room, Intensive Care Unit, or PACU-Recovery nursing experience or Two (2) years of recent Telemetry nursing experience
Experience Qualifications:
One year recent experience (within the past five years) working as a

Registered Nurse in an acute care facility highly preferred. 
– OR –
Successful completion of MMC's Clinical Nurse Resident (CNR) program OR completion of a new graduate RN program within the last two years is required.

Experience working in a similar unit with comparable patient acuity preferred.
Skills and Knowledge Qualifications:
Demonstrates in-depth knowledge of nursing process in addressing physical, psychosocial, and psychological needs of patients. 
Ability to demonstrate basic knowledge of unit specific age criteria for patient population.
Must demonstrate critical thinking skills.
Timely completion of unit specific orientation and competencies.
Ability to navigate and perform required electronic documentation for the job using a windows based system.
Ability to read, write, hear and verbally communicate in English to the degree required to perform the job.
Organization:Memorial Medical Center, Modesto
Employee Status: Regular
Benefits: Yes
Position Status: Non-Exempt
Union: No
Job Shift: Day
Shift Hours:8 Hour Shift
Days of the Week Scheduled:Varied Days
Weekend Requirements: Other
Schedule: Full Time
Hrs Per 2wk Pay Period:72
Applications Accepted:All Applications Accepted
Other jobs you may like