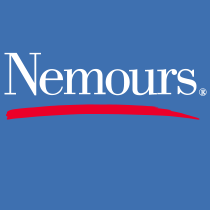 Job Detail
Job Description
As one of the nation's leading pediatric health care systems, Nemours is committed to providing all children with their best chance to grow up healthy. We offer integrated, family-centered care to more than 300,000 children each year in our pediatric hospitals, specialty clinics and primary care practices in Delaware, Florida, Maryland, New Jersey and Pennsylvania. Nemours strives to ensure a healthier tomorrow for all children – even those who may never enter our doors – through our world-changing research, education and advocacy efforts. At Nemours, our Associates help us deliver on the promise we make to every family we have the privilege of serving: to treat their child as if they were our own.
Primary Responsibilities:
The Registered Nurse position is a multi-functional role that includes triage telephone duties as well as direct patient care duties.
Telephone Triage:
The Telephone Triage role serves as the point of contact for incoming calls which includes screening, documenting, and prioritizing calls , transferring messages appropriately to and from patients/providers, and providing pertinent information to patients. These duties include but are not limited to:
1. Answers calls "live" coming into the telephone triage nurse unit from Nemours patients and families.
2. Ascertains reason for call and quickly escalates to the physician when appropriate.
3. Schedules appointments according to the patient's needs.
4. Monitors Audix voice mailbox, retrieves information, and enters data into electronic medical record.
5. Ensures documentation of incoming calls is complete and accurate to ensure timely call back by nurses.
6. Performs routine filing and faxing of documents; updates and distributes information on physician on-call schedules.
Direct Patient Care Duties:
The Registered Nurse provides nursing care to patients in the primary care pediatrics practices as directed by providers. The position is responsible for patient flow and assisting providers as necessary with examination, procedures, and administration of immunizations which are adapted to the patient's development stage. These duties include but are not limited to:
1. Performs patient assessments.
2. Performs and documents patient intake (height, weight, head circumference, blood pressure, vision and hearing screening, reason for visit, chief complaint).
3. Assists providers with procedures, including but not limited to, suturing, suture removal, sterile procedures, minor surgical procedures, gynecological exams, and catheterizations.
4. Performs phlebotomy, via venipuncture or capillary techniques, to obtain blood specimens. Transcribe, collect, label and arrange transport for lab specimens. Performs back office laboratory tests.
5. Administers immunizations, oral and/or injectable medications. Administers PPD and interpret results.
6. Orders and stocks appropriate inventory of medical-surgical supplies for lab and exam
rooms.
7. Provides age and developmental appropriate care to infants, children,
adolescents and adults.
8. Monitors patient flow including preparing patients and rooms for physicals and sick visits.
Requirements:
BSN
Must have or be eligible forPA nursing license
Pediatric Office Nurse experience required
Phone Triage experience preferred
CPR Certification with the American Heart Association
Our dedication to professionals who are dedicated to children frequently earns Nemours a spot on the list of top workplaces in the communities we serve. Our Associates enjoy comprehensive benefits, including our unique "Bridge to a Healthy Future" pediatric health plan, an integrated wellness program, opportunities for professional growth, and much more. As an equal opportunity employer, Nemours focuses on the best-qualified applicants for our openings.
Other jobs you may like
Albuquerque, New Mexico, United States