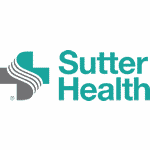 Job Description
Position Overview:
Provides direct care to patients of all ages/developmental stages using the nursing process of assessment, planning, implementation, and evaluation.  Addresses physiologic, psychosocial, safety, learning and self care needs of patients and their families.  RN is responsible for managing care of patients seen at the Clinic and directing activities of ancillary staff.  The RN is responsible for comprehensive nursing care of patients in varying urgent/non emergent situation through utilization of critical thinking, teamwork, effective communication, and nursing judgment/knowledge skills.
Cares for and treats patients in medical office, as directed by physician: Prepares patient for and assists with examinations. Administers injections and medications, dresses wounds and incisions, interprets physician's instructions to patients, assists with emergency and minor surgery, and performs related tasks as directed. Maintains records of vital statistics and other pertinent data of patient.
Qualifications:
Education, Licensures and Certifications
Experience 
Working knowledge of EPIC (electronic health records). At least one year of critical care, Emergency Department, or clinic experience is preferred. Must have demonstrated knowledge of basic nursing skills and effective English written and communication skills. Independently practices and prioritizes multiple demands in an ever changing environment. Good interpersonal, communication (both oral and written) and teamwork skills are required. 
Organization:Sutter Coast Hospital, Crescent City, CA
Employee Status: Regular
Benefits: Yes
Position Status: Non-Exempt
Union: No
Job Shift: Day
Shift Hours:8 Hour Shift
Days of the Week Scheduled:Varied Days,Monday-Friday
Weekend Requirements: Other
Schedule: Full Time
Hrs Per 2wk Pay Period:80
Applications Accepted:All Applications Accepted
Other jobs you may like
Sacramento, California, US