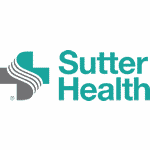 Job Description
Organization:
SCH-Sutter Coast Hospital
Position Overview: 
Responsible for the coordination of patient care services for the respective clinical specialty, patient population, and assigned unit(s)/shift. Uses organizational, clinical, communication, and problem solving skills to assist in managing the patient work flow on assigned shift. Serves as a role model and clinical expert for the delivery of professional nursing care and provides leadership in developing and maintaining optimal patient care standards. Effectively provides age appropriate patient care. Participates in patient/family teaching and provides leadership by working cooperatively with ancillary, nursing and other patient team personnel to maintain standards for professional nursing practice in the clinical setting. Adheres and promotes to hospital polices, industry standards, best practices, and applicable laws and regulations to promote an optimal patient experience.
Job Description:
EDUCATION
Other: Graduate of an accredited school of nursing.
CERTIFICATION & LICENSURE
RN-Registered Nurse of California
BLS-Basic Life Support Healthcare Provider
DEPARTMENT REQUIRED CERTIFICATION & LICENSURE
ACLS-Advanced Cardiac Life Support
EXPERIENCE
8 years experience as a registered nurse in an acute clinical setting in the respective specialty.
SKILLS AND KNOWLEDGE
Demonstrated knowledge and competence with regard to nursing theories, concepts and practices; medical terminology; anatomy; and physiology.
Working knowledge of the healthcare industry, safety precaution policies, best practices regarding patient care and privacy, and changes in local/state/federal regulations.
Possess written and verbal communications skills to explain sensitive information clearly and professionally to diverse audiences, including non-medical people.
Time management and organizational skills, including the ability to prioritize patient care, assignments and work within standardized policies, procedures, and practices to achieve objectives and meet time sensitive activities.
Knowledge of computer applications, such as Microsoft Office Suite (Word and Outlook), Electronic Health Record.
Demonstrates ability to lead and mentor staff in clinical, interpersonal and critical thinking skills.
Work independently as well as be part of the team, while accomplishing multiple interventions in an ever-changing environment.
Ability to communicate and engage team members, patients and families in a variety of stressful situations.
Use existing procedures and critical thinking to identify and solve routine or complex problems.
Ensure the privacy of each patient's protected health information (PHI).
Build collaborative relationships with peers and other healthcare providers to achieve departmental and corporate objectives.
Prioritize assignments and work within standardized policies, procedures, and scientific methods to achieve objectives and meet deadlines.
PHYSICAL ACTIVITIES AND REQUIREMENTS
See required physical demands, mental components, visual activities & working conditions at the following link:
License/Certifications:
ACLS-Advanced Cardiac Life Support – American Heart Association, BLS-Basic Life Support Healthcare Provider – American Heart Association, RN-Registered Nurse of California – California Department of Consumer Affairs
Education:
Job Shift:
Days
Schedule:
Per Diem/Casual
Shift Hours:
8
Days of the Week:
Variable
Weekend Requirements:
Rotating Weekends
Benefits:
Yes
Unions:
No
Position Status:
Non-Exempt
Weekly Hours:
1
Employee Status:
Per Diem/Casual
Number of Openings:
1
This position may regularly work, store, prepare, receive, unpack, transport, dispose of, or administer drug(s) identified as hazardous, or potentially hazardous, by the National Institute for Occupational Safety and Health (NIOSH) for purposes of USP 800.
Sutter Health Affiliates are equal opportunity employers EOE/M/F/Disability/Veterans.
Other jobs you may like
HENDERSON, Nevada, United States