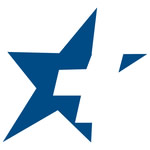 Job Description
Responsibilities
The Regional Financial Analyst works collaboratively with practice administration, clinics, other departments, and IPM corporate conducting monthly financial statement package and general ledger accounting reviews for physician practices.

The Regional Financial Analyst conducts financial statement package and general ledger reviews.  The process is undertaken to subject the monthly financial statements and results of operations to an independent review and identify potential reporting errors.  Any material misstatements of the financial results are further reviewed by the IPM Director of Accounting and corrected prior to the corporate consolidation and SEC reporting process.  
Performs monthly and ad hoc reports/analysis.

Provides accounting and information systems support to the practices and corporate departments.  

Prepares comparative data and practice specific analytics and reconciliations.

Updates, maintains and assists users in financial/statistical reporting and information systems.

Assists accounting staff in the preparation of the month end close function.

Coordinates, processes and uploads budget data.

Prepares Monthly Projections with practice administration

Maintains physician bonus calculations, CME, Dues & Subscriptions analysis

Assisting in financial audits as needed

Performs other duties as assigned/required.  
Qualifications
Prior experience in an accounting/financial capacity, health care required. 

Bachelor's Degree 

Experienced with information systems conversions, excellent computer skills on various systems.
EEO Statement
All UHS subsidiaries are committed to providing an environment of mutual respect where equal employment opportunities are available to all applicants and teammates. UHS subsidiaries are equal opportunity employers and as such, openly support and fully commit to recruitment, selection, placement, promotion and compensation of individuals without regard to race, color, religion, age, sex (including pregnancy, gender identity, and sexual orientation), genetic information, national origin, disability status, protected veteran status or any other characteristic protected by federal, state or local laws.
We believe that diversity and inclusion among our teammates is critical to our success.
Notice
At UHS and all our subsidiaries, our Human Resources departments and recruiters are here to help prospective candidates by matching skillset and experience with the best possible career path at UHS and our subsidiaries.  We take pride in creating a highly efficient and best in class candidate experience. During the recruitment process, no recruiter or employee will request financial or personal information (Social Security Number, credit card or bank information, etc.) from you via email. The recruiters will not email you from a public webmail client like Hotmail, Gmail, Yahoo Mail, etc. If you are suspicious of a job posting or job-related email mentioning UHS or its subsidiaries, let us know by contacting us at: https://uhs.alertline.com or 1-800-852-3449.
Other jobs you may like
PHOENIX, Arizona, United States