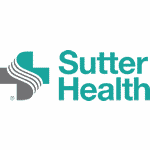 Job Description
Organization:
SHSO-Sutter Health System Office-Valley
Position Overview: 
This position is available to work from home in the following states: Arizona, Arkansas, California, Colorado, Florida, Georgia, Idaho, Illinois, Louisiana, Michigan, Missouri, Montana, Nevada, North Carolina, Oregon, Pennsylvania, South Carolina, Tennessee, Texas, and Utah.
This position directs cross-functional teams responsible for driving regional, operating unit or system initiatives, strategies, issue resolutions and alignment across Sutter Health. Plans, organizes, monitors, and oversees three or more concurrent projects which are typically longer in term, and greater size, scope, budget and/or impact. Responsible for project work plan development, the establishment of project communication and risk management plans, workflow process redesign, metric development and measurement, and return on investment analysis. The Project Manager IV assigns project tasks to designated team members and oversees the work of other Project Manager(s) and Project Coordinator(s). Performs independently under broad policy guidelines and exercises expert authority over assigned projects. Uses project management tools and standards as outlined by the Project Management Institute to ensure projects stay on track to complete deliverables and project integration with other initiatives.
Job Description:
EDUCATION:
Equivalent experience will be accepted in lieu of the required degree or diploma.
Bachelor's: Degree in business administration, health care administration, public health administration, or other related field or equivalent education/experience
TYPICAL EXPERIENCE:
8 years of recent relevant experience.
SKILLS AND KNOWLEDGE:
Thorough knowledge of the project management processes, including planning tasks and allocating resources, risk management, issues management, time management, financial management, quality management, monitoring and reporting, documentation and record keeping.
Significant business background sufficient to understand the operations and technical issues involved with the project and industry, to be able to anticipate and identify obstacles, and make accurate decisions and recommendations.
Ability to provide direction, monitor, train, coach and assign work to project staff.
Interpersonal skills; the ability to work well with people from many different disciplines with varying degrees of experience; competence in clear, concise and tactful communication with management, vendors, peers and staff.
Adaptability and flexibility including ability to manage deadline pressure, ambiguity and change.
Ability to plan and facilitate meetings.
Thorough knowledge of principles of Lean management systems.
Ability to gain cooperation and support through effective use of influence and persuasion required.
Conceptual, analytical and negotiation skills are necessary, along with skills in solving moderately-complex problems and developing actionable recommendations.
Job Shift:
Days
Schedule:
Full Time
Shift Hours:
8
Days of the Week:
Monday – Friday
Weekend Requirements:
None
Benefits:
Yes
Unions:
No
This position is work from home eligible.
Position Status:
Exempt
Weekly Hours:
40
Employee Status:
Regular
Number of Openings:
0
Sutter Health is an equal opportunity employer EOE/M/F/Disability/Veterans.
Pay Range is $52.01 to $78.03 / hour. California Pay Range is $52.01 to $78.03 / hour. Colorado, Florida, Georgia, Illinois, Michigan, Nevada, North Carolina, Oregon, Pennsylvania, and Texas Pay Range is $46.81 to $70.22 / hour. Arizona, Arkansas, Idaho, Louisiana, Missouri, Montana, South Carolina, Tennessee, and Utah Pay Range is $41.61 to $62.42 / hour.
The salary range for this role may vary above or below the posted range as determined by location. This range has not been adjusted for any specific geographic differential applicable by area where the position may be filled. Compensation takes into account several factors including but not limited to a candidate's experience, education, skills, licensure and certifications, department equity, training and organizational needs. Base pay is just one piece of the total rewards program offered by Sutter Health. Eligible roles also qualify for a comprehensive benefits package.
Other jobs you may like
Santa Rosa, California, United States