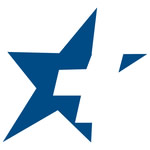 Job Description
This private  practice  has multiple locations in the Las Vegas Valley and has a philosophy that states – First treat the patient and do what is right.  The practice is family oriented with many long term employees. 
The practice treats ear, nose, and throat problems, from general ENT issues such as ear infections to complicated head and neck cancers. The team also provides the  most comprehensive exam and treatment plans  sinus, breathing difficulties, tonsil infections, snoring, and balance disturbances along with many other conditions.  The ideal candidate will have a similar philosophy.  Although the practice has multiple locations, they will make sure that the location works for the new addition to the team. 
This Opportunity Offers:
Competitive Salary
NO CALL – or if you choose to take call, you keep all the $$
401k with matching
Available Partnership Track
Health, Dental and Vision Benefits – Top Notch 
PTO time – provides work/life balance 
Collegial and family like team 
Profit pension sharing 
ASC ownership 
The Las Vegas Medical Community continues to grow! This is the home of the Las Vegas Golden Knights, Las Vegas Raiders and most recently the Las Vegas Silver Knights.  Las Vegas allows you to have easy access to anything you may enjoy, 5 hours from the ocean 3 hours from snow skiing and some of the most sought out hiking areas.  The community is filled with people who care and continue to come together.  
Contact:
Michele McKiernan
michele.mckiernan@uhsinc.com
Other jobs you may like