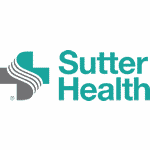 Job Description
Position Overview:

Plans and implements specific treatment programs for individual patients according to the principles and practices of physical therapy. 
The outpatient Physical Therapist has a strong knowledge base in musculoskeletal dysfunctions and surgical interventions. They are able to work with a wide patient populations and diagnoses and collaborate in a team environment with other Physical Therapists, Physical Therapist Assistants, Physical Therapist Aides, Physicians, etc.
Principal accountabilities include:
Evaluates assigned patients, gathering data from a variety of sources, and develops treatment plans including specific goals and activities, re-evaluating and modifying plans periodically and as necessary

Provides direct physical therapy to patients on a daily basis
Assesses patient progress and adjusts program as appropriate
Supervises Physical Therapist Assistant and Physical Therapist Aides per the state practice act.
.
Qualifications:

Bachelor degree in Physical Therapy from an Accredited Physical Therapy program.

Current Physical Therapy licensure 

Current BLS through the AHA

1 – 2 years of direct patient care in an outpatient orthopedic setting. New grad may be considered if had previous hands-on experience in an outpatient setting or has completed a supervised orthopedic residency program.

Must have a significant knowledge base in outpatient orthopedic techniques for different diagnoses and surgical interventions through hands-on experience and continuing education.

Must have extensive skill in differential diagnosis, exercise prescription and progression and manual therapy. Must be able to multi-task and work in a fast paced environment. Experience with an EMR system is preferred.

Preferred experience in the treatment of neurological, pediatric, lymphedema, oncology, vestibular, aquatic, adolescent and geriatric patients.
Organization:Mills-Peninsula Health Services
Employee Status: Regular
Benefits: Yes
Position Status: Non-Exempt
Union: No
Job Shift: Evening
Shift Hours:6 Hour Shift
Days of the Week Scheduled:Monday-Friday
Weekend Requirements: None
Schedule: Part Time
Hrs Per 2wk Pay Period:48
Applications Accepted:Internal
Other jobs you may like
LAS VEGAS, Nevada, United States