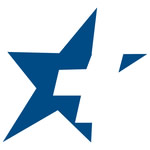 Job Description
Responsibilities
About Henderson Hospital
Henderson Hospital is a member of The Valley Health System, a network of six acute care hospitals that provide care for patients throughout Southern Nevada and nearby communities. Located in Henderson, NV, this acute care hospital offers emergency care, surgical services, including an outpatient surgery center, cardiovascular care, women's health and maternity services, including a Level III neonatal intensive care unit, outpatient wound care and a freestanding emergency department. It is accredited as both a Chest Pain Center and Advanced Primary Stroke Center. Henderson Hospital has also been honored by The Leapfrog Group as a Top General Hospital in 2018 and 2019; a Top Teaching Hospital in 2020; and earned the "A" Patient Safety Grade from the Leapfrog Group during its last six award cycles. The hospital opened in 2016, with a new six-story patient tower currently under construction.
Henderson, Nevada:  Incorporated in 1953, Henderson is Nevada's second largest city with more than 302,000 residents.  Our city is pleased to be recognized as the Second Safest City in America by Forbes magazine and three times named to MONEY magazine's list of "Best Places to Live in America."  Our favorable tax structure, award-winning health care locations, accredited parks, police and fire departments all contribute to these accolades setting our community apart.
While our city has grown to host a variety of metropolitan cultural arts and nationally recognized special events, we retain our small-town values and atmosphere.  Annual events and local parades are still held in the Water Street District, our original "main street."  Our community also celebrates the grand openings of local businesses, accomplishments of our youth and contributions of our centenarians.  With numerous parks, mixed-use shopping areas, master-planned communities and senior living neighborhoods, Henderson is a place where all can live, learn, work and play.  Henderson is not just a place to live, but truly a place to call home.
Job Description:
Provides comprehensive pharmaceutical care through integrated drug distribution, patient counseling and teaching. Fills orders for medications, monitor patient's drug therapies and provide drug information.
Qualifications
Education:
Bachelor's degree in Pharmacy (BS Pharm)
Experience:
One (1) year experience in hospital setting preferred.
Technical Skills:
Automation experience with knowledge of reporting features (i.e., optimization, load/unload, nursing narcotic access, etc.)
License/Certification:
Current Pharmacist License in the State of Nevada.
EEO Statement
All UHS subsidiaries are committed to providing an environment of mutual respect where equal employment opportunities are available to all applicants and teammates. UHS subsidiaries are equal opportunity employers and as such, openly support and fully commit to recruitment, selection, placement, promotion and compensation of individuals without regard to race, color, religion, age, sex (including pregnancy, gender identity, and sexual orientation), genetic information, national origin, disability status, protected veteran status or any other characteristic protected by federal, state or local laws.
We believe that diversity and inclusion among our teammates is critical to our success.
Visit Us Online:  hendersonhospital.com
Other jobs you may like
LAS VEGAS, Nevada, United States