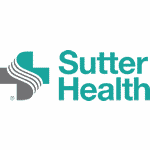 Job Description
Position Overview:
Determines and revises clinician and patient scheduling, and works under the direction of clinicians to schedule and coordinate inpatient and outpatient procedures. This position counsels patients regarding pre-operative and postoperative instructions and tests, ensuring all necessary steps have been completed prior to scheduled procedures. Verifies insurance coverage and obtains the necessary referrals/authorizations for all services rendered. Works with clinicians to accurately and compliantly code and post the clinicians' charges and co-payments using the Front Desk Check-In/Check-Out process. Has the ability to cover any non-clinical position within the Care Center.
Principal Accountabilities
General office and miscellaneous responsibilities required to ensure a smooth flow of work and effective patient and clinician service.
Performs Front Desk Check-in process, including posting co-payments and all other payments to patient account, using the computerized business system. This may include working the Rejection Report, Missing Charge Report, cash handling according to SMF Cash Handling policy and knowledge of CPT, HCPCS and ICD-9 codes as they pertain to billing.
Performs patient registration and referral activities utilizing the computerized business system. Includes on-line referrals, third party contacts, tracking referrals, communicating with patients and facilitating service. Sends all medical records and pertinent data to provider of service.
Performs scheduling activities utilizing the computerized business system and coordinates associated
communication activities. This includes printing schedules, arriving/no-showing patient visits, printing encounter forms, printing and rescheduling patients as needed.
Properly completes appropriate Care Center forms such as Advance Beneficiary Notice (ABN), Financial Waivers, Advanced Directives/Durable Power of Attorney forms.
Qualifications:
MINIMUM QUALIFICATION REQUIREMENTS
Education:
High school diploma or equivalent.
Knowledge:
Sufficient current knowledge of HMO/PPO insurance programs to correctly assess the need for prior authorization for procedures/referrals and to interpret patient financial information. Sufficient current knowledge of medical billing procedures, including CPT, ICD-9 and HCPCS codes, and medical terminology to accurately enter charge and copayment data into billing programs to support accurate billing or patients' various medical insurance carriers and ensure appropriate reimbursement in compliance with applicable regulations. Knowledge of physician office scheduling procedures sufficient to create and manage efficient schedules for multiple physicians, as would be typically obtained in a year of similar experience. Administrative knowledge of surgical and medical procedures. Knowledge of medical terminology sufficient to identify, interpret and explain medical procedures to patients, third party payors and medical facility personnel.
Experience:
Medical office experience sufficient to perform in all duties and aspects of the Care Center front office, including computerized scheduling and billing, complex coding, and specific and general office duties, as can be obtained with 2-3 years of experience in a medical office. Specialty medical office experience preferred.
Skills:
Proven skill in analyzing situations and making timely decisions in areas of accountability. Typing speed and accuracy at 45 CWPM, allowing for the accurate computer entry of the needed volume of data, and to query accounts while patients are on the phone. Excellent telephone and customer service skills.
Organization:Sutter Medical Foundation – Central
Employee Status: Limited Term
Employee Referral Bonus: No
Benefits: Yes
Position Status: Non-Exempt
Union: No
Job Shift: Day
Shift Hours:8 Hour Shift
Days of the Week Scheduled:Monday-Friday
Weekend Requirements: None
Schedule: Full Time
Hrs Per 2wk Pay Period:80
Applications Accepted:All Applications Accepted
Other jobs you may like
San Francisco, California, United States