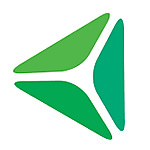 Job Detail
Job Description
Wanted: Quality Obsessed, Dedicated, and Compassionate Nurse leader!
The Palliative Consultant will assist with the implementation and provision of palliative care services and program development. Supports personnel and operational activities related to day to day business affairs of agency-based palliative care offices. Communicates closely with internal and external medical providers overseeing the medical components of palliative care as well as with local hospice management teams, regional, and corporate teams. Supports company mission, vision, and values through professional and positive interactions.
The Palliative Consultant will:
Ensures care and services provided through palliative care services is integrated with those of the organization.
Drives the advancement of palliative care in the community by demonstrating both a
comprehensive understanding of palliative care standards as well as the specifics of the ProMedica Palliative Care community-based program.
Ensures through a consultant role, in partnership with administrators, RDO's, and medical services the management of the quality of services provided across the service line. Acts as a mentor and support for administrative personnel located within each agency office by providing education and training to the Palliative Care Specialist at time of hire and at an on-going basis
Provides direction for Quality Assurance Performance Improvement (QAPI) process by conducting internal quality checks, identifying areas in need of improvement and makes recommendation to assure that patients/families receive high quality palliative services.
Collaborates with admission teams to ensure a timely and effective referral to admission process.
Assists local, regional and national leadership in advocating, implementing and monitoring customers service standards and fulfillment of processes.
Drives referral development with managed care organizations, insurance companies and other payers in coordination and contracting, sales and operational leadership.
Ensures policies and procedures that guide the provision of care and services are developed and
implemented as needed.
Serves as a resource for consultation and education to members of the interdisciplinary team and other health care practitioners in the community.
Maintains knowledge of and compliance with current Medicare/Medicaid, accreditation standards,
state/federal rules and regulations as applicable for palliative care services. Seeks opportunities to advance knowledge of palliative care by engaging in educational training offered through conferences, seminar and online resources.
Creates an environment of excellence in palliative care services within the communities served.
Provides training and education for divisional and corporate department groups to improve
collaboration among departments, disciplines and service providers.
Utilizes data driven approaches for process improvement of palliative care services.
Manages time efficiently and effectively.
Utilizes critical thinking when analyzing trends and data to reach conclusions based on findings.
Thinks and acts logically using critical thinking skills to meet unusual occurrences of the job.
The Palliative Consultant is a travel position and will travel to any of our hospice/palliative locations nation wide.
In return for your expertise, you'll enjoy excellent training, industry-leading benefits, and unlimited opportunities to learn and grow!
Join the team leading the nation in health care!
000 – Illinois, any location, Any, IL
Other jobs you may like
Palm Desert, California, United States