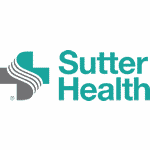 Job Description
Position Overview:
*$5,000 Sign-On Bonus*
About Sutter Coast Hospital
Resting on the scenic Northern California Coast, Sutter Coast Hospital first opened its doors in 1931 and has continued to evolve to meet the changing needs of the residents of Crescent City, California and Brookings-Harbor, Oregon and the surrounding areas. As a part of Sutter Health – one of the nation's leading community-based, health care networks – we are a 49-bed, not-for-profit hospital, serving a population of approximately 43,000. Our services include a 24-hour emergency department, intensive care/critical care units, surgery, obstetrics, diagnostic imaging, laboratory, rehabilitation, skilled nursing, psychiatric care, senior care, and home health services.
Moderate in climate and nestled along a gorgeous ocean coastline with a surrounding mountain landscape, Crescent City is beautiful, peaceful, affordable, and perfect for those with a propensity for outdoor activities such as hiking, fishing, surfing, and camping. With lush groves of redwood trees and wildlife in abundance, it's a hidden gem and the ideal place to write the next chapter of your life, both professional and personal.
Through innovative care, collaborative partnerships, and a powerful people-first philosophy, come experience what we have to offer and discover your potential at Sutter Coast Hospital.
Job Summary: 
Evaluates, establishes treatment plans, and provides occupational therapy services upon physician referral for identified patients. The Occupational Therapist performs services in an interdisciplinary environment with physical therapy, speech pathology, physicians, nursing and other health care providers. All patient services are documented appropriately and updated to justify continued intervention.
Qualifications:
Education / Certifications /Licensures:
BA/BS Degree in Occupational Therapy required.
Master's or Doctorate degree in Occupational Therapy required.
State of CA and OR Occupational Therapist License required.
American Occupational Therapy Association (AOTA) Certification required.
BLS-Healthcare Provider required.
Experience / Skills / Knowledge:
Requires critical thinking, complex problem solving, decisive judgment and the ability to work with minimal supervision.
Must be able to work in a demanding environment balancing multiple priorities and take appropriate sections.
Computer proficiency in work processing/ typing, basic application and hardware functions required for applicable care setting.
Special Requirements:
Essential Job Duties include and are not limited to: Provides occupational therapy services as directed by the MD, PA, NP.
Applies rehabilitation devices, such as: hand-rolls, slings, braces, DME set up, etc.
Establishes times and performs skilled occupational therapy treatments.
Maintains and documents in patient charts, restorative needs and potential.
Provides input into team meetings and implements recommendations with staff, as directed.
Ensures appropriate policy/procedure are followed.
Organization:Sutter Coast Hospital, Crescent City, CA
Employee Status: Regular
Benefits: Yes
Position Status: Non-Exempt
Union: No
Job Shift: Day
Shift Hours:8 Hour Shift
Days of the Week Scheduled:Monday-Friday
Weekend Requirements: Rotating
Schedule: Full Time
Hrs Per 2wk Pay Period:80
Applications Accepted:All Applications Accepted
Other jobs you may like
LAS VEGAS, Nevada, United States