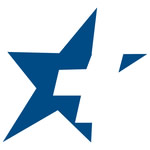 Job Description
Responsibilities
About Summerlin Hospital:

Summerlin Hospital is a 485-bed hospital featuring emergency services; a busy maternity department with an average of 450 deliveries per month; a Children's Medical Center with a NICU, a pediatric ICU and separate pediatric ER; advanced cardiovascular care, surgical services, women's health and oncology care. Summerlin Hospital is an accredited Chest Pain with PCI facility and a Primary Stroke Center, and has received multiple awards from the American Heart Association Get with the Guidelines program.
Job Description:
Responsible for providing a comprehensive evaluation of performance components affecting ADL functioning and providing goal-oriented treatment to facilitate maximum level of independence.
Qualifications
Job Requirements:
Education:
Bachelors Degree in Occupational Therapy from a university program satisfying the American Occupational Therapy Association (AOTA) academic and intern requirements for competence.
Experience:       
None required, but preferred
License/Certification:
Nevada State Licensure as a Registered Occupational Therapist.  A current certification from the National Board for Certification in Occupational Therapy (NBCOT).  Current BLS certification..
Other:
Must be able to demonstrate the knowledge and skills necessary to provide care/service appropriate to the age of the patients served on the assigned unit/department.
Note:
May work as a Graduate of Occupational Therapy with recognition of the Board of Occupational Therapist Examiners with on-site direct supervision.
Other jobs you may like
LAS VEGAS, Nevada, United States