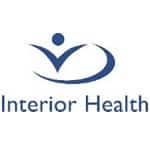 Job Description
Interior Health… where rewarding nursing and lifestyle choices meet.
Join our Nursing team at Royal Inland Hospital (RIH) in Kamloops, B.C. RIH is a tertiary regional hospital with rewarding health care opportunities throughout the site. We are hiring for:
Medical / Surgical
High Acuity Response Team
Critical Care (ICU, CCU, ED)
Perioperative
Perinatal
Other specialty areas (Cardiac, Renal, etc.)
The future is exciting at RIH with the pending opening of a new $417 million patient care tower this summer and once the tower opens, a new phase of construction will commence including a significant renovation and expansion to the emergency department as well as enhancements to pediatrics and post-anaesthetic recovery departments.
Employment Openings: Regular Full-time, Regular Part-time, Temporary and Casual positions are available.
Benefits: for permanent and relief positions, we offer:
• Paid vacation
• Extended health
• Dental coverage
• Municipal pension plan
• Paid training into specialty nursing fields
Candidates may also be eligible for relocation allowance.
Wage Scale
Registered Nursing pay scale is $36.23 – $47.58
Licensed Practical Nursing pay scale is $28.43 – $32.09
At Interior Health you will find a seasoned, supportive and cohesive teams that will allow you to challenge yourself professionally while enjoying all the personal pursuits available to you within this fantastic community and world renowned vacation destination.
Interior Health is proud to be recognized as one of BC's Top 100 Employers. Part of what makes working for Interior Health so unique is who we are and where we are. We work together as a team and strive to provide the safest, highest quality care possible. Every employee is part of this, from the professionals on the front line to the extensive network behind the scenes.
Find your perfect fit at Interior Health in the Southern Interior of British Columbia. Apply Today!
Qualifications
Graduation from an approved School of Nursing or Licensed Practical Nurses with current practicing registration with the British Columbia College of Nurses and Midwives (BCCNM). If you are a registered RN or LPN from out of province, please visit the BCCNM website for information on transferring your registration.
Cardiopulmonary Resuscitation (CPR) within 3 years.
Other jobs you may like
Blue Bell, Pennsylvania, US