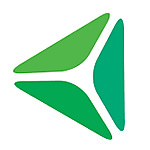 Job Detail
Job Description
Heartland Hospice supports the patient and family wherever they are in their health care journey, and upholds the patient's and family's wishes, goals and values.
The Hospice Nurse Practitioner provides clinical practice oversight and management in accordance with state specific nurse practice law for patients in the hospice and palliative care setting. Working under a collaborative practice agreement with the hospice Medical Director and team physicians the Nurse Practitioner collaborates with the attending physician, specialists and non-physician providers as applicable for the purpose of coordination of care to effectively meet the medical, psychological and spiritual needs of the patient. This enables patients to live life as fully and comfortably as possible in an atmosphere where patients and families are able to share their thoughts, hopes and concerns.
We offer:
Continuing medical education, and company paid Malpractice, DEA and Licensure
3 days a week Monday-Friday, no on-call, weekends, or nightsIt is extremely rewarding to be able to go into the patient's environment and help them during this phase of life. Be a part of the Heartland team making a difference.
Other jobs you may like