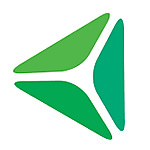 Job Detail
Job Description
ProMedica Senior Care, formerly HCR ManorCare, is one of the leading providers of Hospice, Home Care, Skilled Nursing, Memory Care, Palliative Care, and Assisted and Independent Living. Heartland, ManorCare, and Arden Courts are now part of the ProMedica family of services. The home health and hospice, skilled nursing, and rehabilitation services you know us for are now part of an integrated health and well-being organization.
The Clinical Lead Nurse Practitioner provides clinical practice oversight and management in accordance with state-specific nurse practice laws for patients in the hospice and palliative care settings. Working under a collaborative practice agreement with the hospice Medical Directors and team physicians, the Nurse Practitioner collaborates with the attending physician, specialists, and non-physician providers, as applicable, for the purpose of coordination of care to effectively meet the medical, psychological, and spiritual needs of the patients. The Clinical Lead NP will be licensed and available as a resource to all the agencies within the assigned territory and able to perform the full scope of practice as outlined below.
Lead Duties Include:
Communicates with Hospice Administrators/Divisional Senior Nurse Practitioners regarding face-to-face visit requirements and adjusts weekly schedule based on the needs of agencies within assigned territory.
Participates in orientation and training of new Nurse Practitioners including ongoing clinical support as necessary during 90-day new hire orientation period.
Provides ongoing clinical support and presence to the Nurse Practitioners in the assigned area as directed by the Senior Nurse Practitioner with the purpose of acting as a clinical resource and mentor.
Provides hospice/palliative-based education, orientation, staff development, in-services, and supervisory visits for NPs within the assigned territory as directed by the Senior Nurse Practitioner.
Serve as a Homecare Homebase (HCHB) super-user and provide support to NPs in assigned territory.
Interacts with Medical and Clinical Services to provide clinical support for policy updates and education related to compliance and quality initiatives.
Provides NP coverage during temporary vacancies as needed per NP job description.
Participate in NP Advisory Council.
Participate in NP Leadership Team
General Duties Include:
Performs detailed face-to-face encounters for the primary hospice agency and other agencies in the assigned area as needed.
Performs and completes medical assessments including diagnosis, intervention, and planning as applicable along with necessary documentation.
Provides hospice-based education, orientation, and in-servicing to staff as needed and identified by the team
Performs comprehensive and symptom management visits to address the individualized needs of the patient along with a plan of care oversight (as defined by State specific law).
Performs new admission assessments, comprehensive histories/physicals, problem-focused visits, comfort the dying visits, and other visits based on agency need and scope of practice.
Utilizes LCD guidelines per the hospice policy and regulatory requirements when documenting face-to-face encounter visits.
Communicates clinical findings of the face-to-face encounter to the Medical Director/Team Physicians and members of the IDG team for use in coordinating patient care.
Serves as a liaison between the hospice agency, physicians within the community, facilities, and others engaged in health care services to ensure high-quality care and goal completion.
Meets with Hospice Administration and Senior Nurse Practitioner on a regular basis to assist in identifying and correcting problem areas and/or improving services.
Reviews and evaluates medical treatment plans, diagnostic tests, lab results, and medication lists for all assigned hospice patients.
Interfaces with patients, families, caregivers, hospice staff, and IDG to ensure customer satisfaction.
Actively participates in IDG and any mandatory meetings of the hospice agency.
Treats patients, patients' family members, and fellow employees with courtesy, respect, and dignity.
Notifies hospice office and Senior Nurse Practitioner when late arrival to or absence from work according to established policy.
We offer:
Continuing medical education, comprehensive benefits (Medical, Dental, Vision) including company paid Malpractice, DEA and Licensure
Monday-Friday, no on-call, weekends, or nights
It is extremely rewarding to be able to go into the patient's environment and help them during this phase of life. Be a part of the ProMedica Senior Care team making a difference.
000 – Pennsylvania, any location, Any, PA
Other jobs you may like
Toledo, Ohio, United States