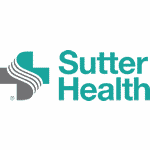 Job Description
The Manager has 24-hour responsibility for the management of personnel and activities associated with providing nursing care in the Emergency Department consistent with the mission statement and hospital plan for care.  Promotes and maintains satisfaction and safety of patients, staff, physicians, families, and other departments, other hospital and community organizations.
Qualifications:
Education:
Valid California Registered Nurse license.
Bachelor's degree in nursing or a related field or equivalent combination of experience and education.
Master's-degree-level preparation in an appropriate field is preferred.
Experience:
Demonstrated clinical experience in the appropriate area of specialty.
Proven experience at a leadership/management level.
Knowledge:
Must be knowledgeable about healthcare laws, including Title 22, acute regulations, JCAHO accreditation requirements and clinical standards of practice.
Must be familiar with various methods of care, delivery, productivity management, management methods, and effective leadership principles.
Special Skills/Equipment:
Ability to plan, lead, organize, and be an esprit de corps in area of responsibility.
Must have problem-solving skills as well as the ability to coordinate and communicate effectively with others, verbally and in writing, to achieve desired results.
Demonstrated skills in effective budget administration are required.
Demonstrated ability to train staff in the special skills necessary to meet patient needs.
National certification appropriate to the area of specialty is preferred.
Organization: Sutter Solano Medical Center
Employee Status: Regular
Employee Referral Bonus: No
Benefits: Yes
Position Status: Exempt
Union: No
Job Shift: Day
Shift Hours: 8 Hour Shift
Days of the Week Scheduled: Monday-Friday
Weekend Requirements: Other
Schedule: Full Time
Hrs Per 2wk Pay Period: 80
Applications Accepted: All Applications Accepted
Other jobs you may like