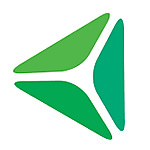 Job Detail
Job Description
ProMedica Skilled Nursing and Rehabilitiation (located on the MetroHealth campus) is a not-for-profit, mission-based organization working to create a stronger, more cohesive approach to delivering care at the right place and right time.
$15,000 Sign on bonus for Day Shift & $22,000 Sign on bonus for Eve and NOC shift, shift differentials, Daily Pay, paid parking, student loan repayment assistance, tuition reimbursement and more!
The LPN – Licensed Practical Nurse is responsible for supervising nursing personnel to deliver nursing care and within scope of practice coordinates care delivery, which will ensure that patient's needs are met in accordance with professional standards of practice through physician orders, center policies and procedures, and federal, state and local guidelines. We are looking for clinicians who would like to combine their love for people and strong work ethic with the opportunities to advance their career.
LPN – Licensed Practical Nurse Responsibilities:
• This LPN position is a staff position that has direct care responsibilities as well as supervisor responsibility for nursing assistants.
• Administer medications and treatments timely and according to policy
• Receive, transcribe, and carry out physician orders
• Follows established procedure for charting and reporting all reports of incident/accidents (patients & employees)
• Identifies and reports changes in condition to supervisor, physician and family
LPN – Licensed Practical Nurse Rewards:
Competitive pay with potential shift incentives
Early access to earned wages
Industry-leading benefits including comprehensive health coverage, generous time off, 401K, and more
Education benefits such as student loan repayment assistance, education discounts, and in-house continuing education training
Unlimited growth opportunities in a variety of roles or locations
Be a part of the team leading the nation in healthcare while having fulfilling work with a purpose!
604 – ProMedica Skilled Nursing and Rehabilitation at MetroHealth – Cleveland, Ohio
Other jobs you may like
Palm Desert, California, United States